Terengganu proposes MB be co-chairman of state action council

Last Update: 17/02/2019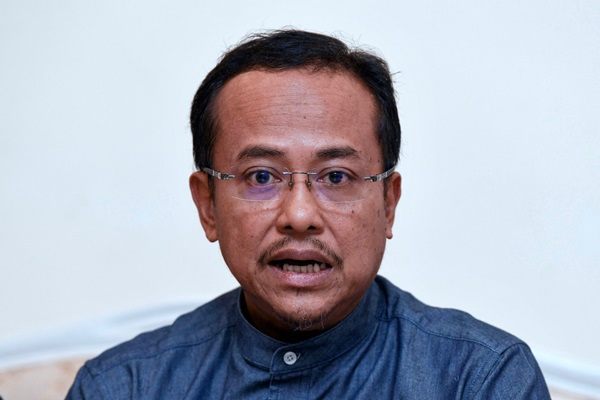 CHUKAI, Feb 17 (Bernama) -- The Terengganu government is asking the federal government to consider its proposal of having the Menteri Besar appointed as co-chairman of the State Action Council (MTN) for states not under Pakatan Harapan (PH).
Menteri Besar Dr Ahmad Samsuri Mokhtar said Prime Minister Tun Dr Mahathir Mohamad had, through the cabinet meeting, decided that the MTN for states under PH rule be chaired by the respective Menteri Besar while the MTN for states not under PH be chaired by a cabinet minister.
"This matter was raised during a meeting with the PM at Yayasan Al-Bukhary recently….because without a state government representative in the MTN, coordination of development programmes between the federal and state governments is difficult, especially in managing projects or matters under the federal government's administration, including oil royalty.
"Basically, the PM is positive towards the proposal but as it has not been decided by the cabinet yet, so it has to be brought back to the cabinet for a decision."
Ahmad Samsuri said this to reporters after the handing-out of land titles for the Bukit Keladi Felcra project, Sungai Pergam, Mukim Hulu Jabur; Seberang Tayor Felda Project stage 3 in Mukim Tebak; and Seri Bandi Felcra Project stage 3 and 4, Mukim Hulu Chukai, Kemaman, here, today.
He said Terengganu had no problems with any of the cabinet ministers appointed to chair the MTN but it would be easier with a state leader being part of this council as it involved the state's people and land administered by the local authorities.
He added that the meeting also discussed the oil royalty payment to Terengganu for 2019, while for 2018, the state had received the total amount, with the last payment of RM193 million made a few days ago.
"With this payment, we have received RM643 million in oil royalty for 2018 after deducting the outstanding debt of RM63 million. I wish to thank the prime minister for listening to our appeal," he said.
-- BERNAMA