Sabah to encourage China to invest in specific sectors - Mohd Shafie

Last Update: 15/02/2019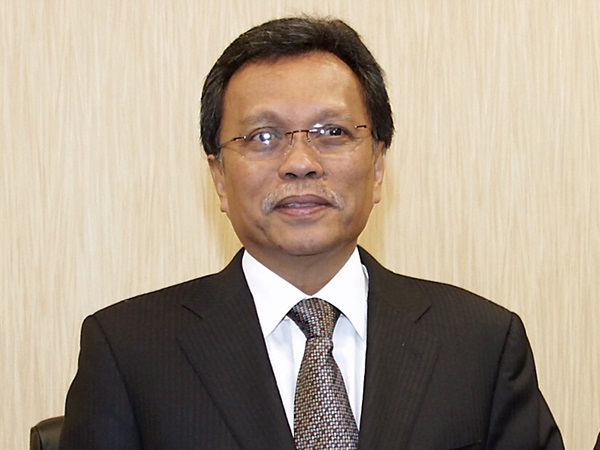 KOTA KINABALU, Feb 15 (Bernama) -- Sabah should encourage China to invest in certain sectors that will benefit both regions, said Sabah Chief Minister Datuk Seri Mohd Shafie Apdal.
He said globally, China was seen as an important business partner, and such partnerships should be on a win-win basis but in favour of Sabah to ensure economic development and to position the state strategically in the challenging international arena in the 21st Century.
"You must take note of Sabah's strategic location in the region.
"Strategically, we are close to China and other nations in the region like Korea and Japan, as well as the Brunei-Indonesia-Malaysia-Philippines growth area and beyond to places in the south like Australia and Papua New Guinea," he said at the Chinese New Year Dinner celebration with the Consul General of China here, tonight.
Also present was Sabah Yang Dipertua Negeri Tun Juhar Mahiruddin and China Consul General in Kota Kinabalu Liang Caide.
Mohd Shafie said an increasing number of Chinese from the mainland were choosing Sabah as their holiday destination.
He said Chinese tourists prefer Sabah because there were no language barriers, good food especially cheap and abundant seafood, as well as the sun, sea and beaches. Another delicacy widely sought after is birds' nest.
He emphasised that all investments must create jobs for Sabahans, and said these jobs must also be relevant in the 21st Century so that local citizens would not be marginalised by the global changes caused by disruptions, especially the rapid technological advancement.
Meanwhile, Liang said according to the latest statistics released by Sabah Tourism Board, the number of Chinese tourists visiting Sabah last year reached 593,600.
"This shows that Sabah is gaining popularity in China, and the state has become one of the favourite tourist attractions for the Chinese. At the same time, there are more people from Sabah visiting China," he said.
Liang said last year, the Consulate General issued more than 31,000 visas, an increase of 22 per cent compared with the previous year.
He added that at present, the number of direct flights from Kota Kinabalu to various cities in China had increased to 121 flights per week, an average of 17 direct flights daily between China and Sabah.
-- BERNAMA