Overcoming community indifference to conserve Keningau rivers

Last Update: 15/02/2019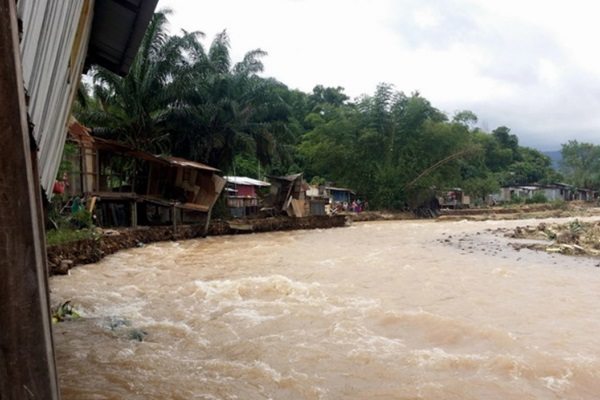 By Mohd Khairy Abdullah
KENINGAU, Feb 15 (Bernama) -- Community indifference seems to be jeopardising the traditional tagal system of conserving rivers in the Keningau district of Sabah to provide a bountiful harvest of fish for the long term.
The people are actively managing the system in only three of the 19 rivers in the district identified for the implementation of tagal, according to inland regional officer Harun Duin of the Keningau Fisheries Department.
These 19 rivers are among the 536 across the state that were selected for implementation of the tagal system of conservation in 2017, he told Bernama.
Tagal, which means "no fishing" in the Dusun language, is a system whereby fishing is disallowed in the selected rivers, usually for periods of one or two years, to allow the fish to thrive unperturbed and to preserve the environment as well as the ecosystem to benefit the future generations.
Harun said many of the rivers in Keningau are under the conventional form of tagal prohibition and suffer due to poor management.
"The prohibition is actively enforced in three of the rivers but it is really successful in only one river, Sungai Apin-Apin," he said.
He attributed the failure to the lack of cooperation among the local community which does not look at the system from the long-term benefit.
A properly managed tagal system can help prevent the electrocuting of fish by some members of the local community, he said.
Harun said proper and focused management of the system can help in the conservation of the rivers, prevent water pollution and protect the habitat of fish.
"It can help to raise the production of freshwater fish to meet the protein needs of the rural people," he said.
He said many of the rivers in Sabah subjected to the tagal system had been listed as ecotourism products with huge benefits for the local community.
He also said that the system can be a smart partnership platform between the people and the government through the Sabah Fisheries Department in terms of the protection, preservation and management of fisheries resources in the state.
Harun said the department was in the process of introducing the tagal system under a cooperation concept through a memorandum of understanding to replace the traditional tagal system that did not give huge returns to the people.
The new tagal system benefits the local community more because it provides for fishing competitions, accommodation by the river, swimming with the fishes and the sale of the ikan pelian (Malaysian Mahseer) and other species of freshwater fish, he said.
-- BERNAMA