PBS and GPS to form political partnership - Ongkili

Last Update: 14/02/2019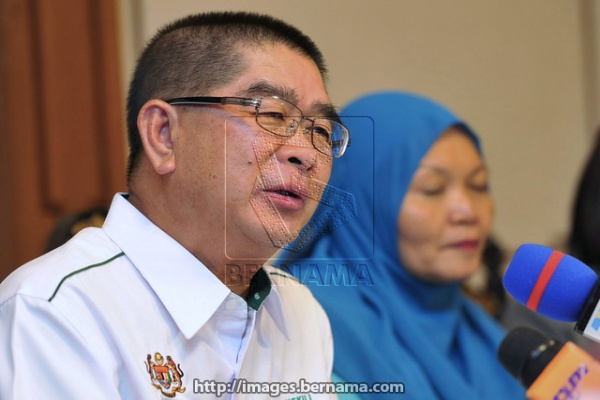 KUCHING, Feb 14 (Bernama) -- Parti Bersatu Sabah (PBS) and Gabungan Parti Sarawak (GPS) will establish a political partnership in pursuing issues of common interest concerning Sabah and Sarawak.
The decision came after a meeting between PBS president Datuk Seri Dr Maximus Ongkili and Chief Minister Datuk Patinggi Abang Johari Tun Openg, who is also GPS chairman, at Wisma Bapa Malaysia here today.
"We (PBS) are here to strengthen our networking with GPS by exploring and discussing common grounds to pursue ongoing efforts in collaboration and cooperative arrangements as enshrined in the Malaysia Agreement 1963 (MA63)," Ongkili said in a statement issued after the meeting.
During the meeting, the leaders from both sides also discussed future joint efforts by finding common interest, especially in defending the rights of both states and its people as contained in MA63.
Ongkili said a working committee would also be formed between PBS and GPS to review the ground status of MA63, including its historical aspects, as well as the implementation and erosion of the agreement's contents.
The committee, he added, would also be reaching out to youths in Sabah and Sarawak through seminars and workshops.
"This is to allow the younger generation to be fully informed of the historical aspects of MA63, as well as the events that led to the formation of Malaysia," he said.
Ongkili added that PBS also concurred with Sarawak's stand on non-bargainable issues such as on immigration, land and natural resources.
Among those present at the meeting were Sarawak Deputy Chief Ministers Datuk Amar Douglas Uggah Embas and Tan Sri Dr James Jemut Masing, and several PBS leaders.
-- BERNAMA