Police tracking down Daesh, militant elements across Sabah

Last Update: 14/02/2019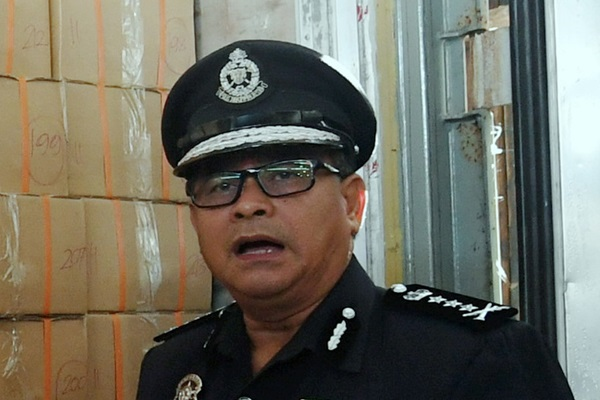 KOTA KINABALU, Feb 14 (Bernama) – Sabah Police Commissioner, Datuk Omar Mammah said police would continue to track down Daesh and militants hiding all over Sabah including the interior areas.
He said that last year, 24 individuals believed to be involved in militant activities were arrested in a number of operations and more operations would be conducted soon.
"In tackling security threats to the state, action had been taken against syndicates smuggling explosives into Sabah, including launching a special operation which was conducted by the Sabah police Special Branch and a team from Bukit Aman (federal police headquarters) in January."
Omar said this in his speech at the monthly assembly of the Sabah police contingent headquarters in ??Kepayan, here, today.
He said the proactive measures were taken with the aim of curbing cross-border crime and any illegal entry of foreigners following the conflict in neighbouring southern Philippines.
Meanwhile, during 'Op Selamat' from Jan 29 to Feb 12, carried out in conjunction with the Chinese New Year celebration, there was a slight increase in the number of road accidents to 724 cases from 720 during the same festive period last year.
"However, fatal road accidents dropped to seven cases from 13 recorded during the period last year," said Omar.
-- BERNAMA