Ongoing efforts to achieve one per cent job quota for OKU in public sector

Last Update: 12/02/2019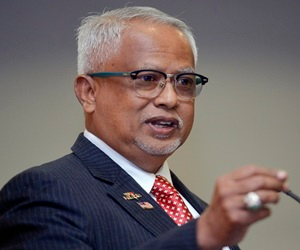 KANGAR, Feb 12 (Bernama) -- There are ongoing efforts to ensure that the disabled (OKU) achieve one percent employment in the public sector, said Deputy Human Resource Minister Datuk Mahfuz Omar.
"We will continue with the effort of getting OKUs (employed) in the public sector and all the ministries, but their jobs must be compatible with their disability and ability to work," he added.
Mahfuz said this after the launch of the Special Employment, Skills and Entrepreneurship Carnival organised by the Labour Department of Peninsular Malaysia, Perlis (JTKSM), here, today.
At the ceremony, Mahfuz presented a grant of RM115,160 to four OKUs under the Business Incentive Aid Scheme (SBGP-OKU) in Perlis for 2018, with the objective of strengthening their involvement in the job market.
Mahfuz said that until the end of last year, a grant of RM1.9 million had been channelled to 59 SBGP-OKU recipients nationwide.
"I want the private sector to provide opportunities for OKUs to work, so that it can change and make their lives better," he added.
-- BERNAMA