Serikin border market a magnet for visitors

Last Update: 12/02/2019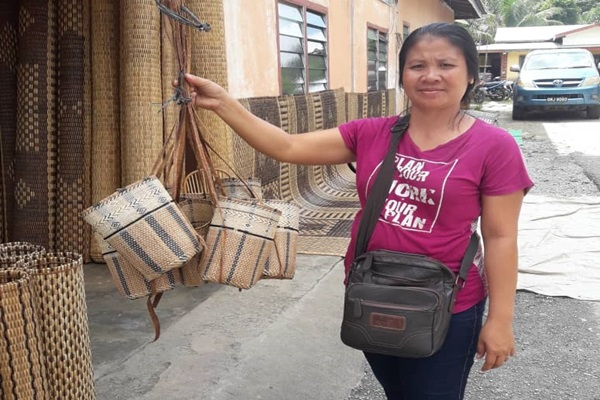 KUCHING, Feb 12 (Bernama) – The village of Serikin, situated at the Malaysia-Indonesia border about 65 km from here, is a popular tourist destination, thanks to thriving cross-border trading activities.
On weekends, many visitors head to Serikin, which can be reached in 90 minutes by road from here via the former gold mining town of Bau and several rustic Bidayuh villages interspersed with a limestone landscape that includes the Fairy Cave and Wind Cave.
Apart from boosting the local economy, the Serikin bazaar is also an avenue for Indonesian traders, mostly from West Kalimantan, enticed by the favourable currency exchange rates to earn their living selling various products at bargain prices.
A check by Bernama revealed that these Indonesian traders are only required to have a border pass while it is also free entry to any visitor even though Malaysian immigration and police are stationed there.
Indonesian trader Loli, 32, from Jagoi Babang in West Kalimantan, normally takes about 15 minutes by motorcycle to reach Serikin to sell her wares such as rattan bags and baskets for which she charges RM35 per piece.
"I feel very much at home here. We share the same roots, culture and tradition," she said when met at the Serikin market, which also offers an array of exotic items ranging from traditional medicine, aphrodisiac, gemstones set on rings and bric-a-brac.
A stroll along the stalls dotting the Serikin market is certainly not disappointing. There are products that cater for all kinds of taste and needs such as the bark of the Sarawak gambier, which is said to be a potent aphrodisiac or the skink oil (minyak bengkarong), believed to be a remedy for acne and skin irritation.
For the fashion-conscious, fabrics in the form of Sarawak and Indonesian batik and Sarawak native traditional costumes are aplenty besides musical instruments, leather goods, cooking appliances, ráttan furniture and mats, carpets, jungle produce as well as dried squid, anchovies and fish being sold in ready packages.
A local college student, Angeline Cath, 19, said she was impressed with the influx of visitors, especially from Peninsular Malaysia, to Serikin compared to a few years ago.
"Feels like being in two different countries," she said, expressing the hope that the relevant authorities would upgrade the facilities provided there in conjunction with the "Visit Sarawak" campaign.
-- BERNAMA