Johor Sultan consents to present special award to Lion Dance World Champion Kun Seng Keng

Last Update: 11/02/2019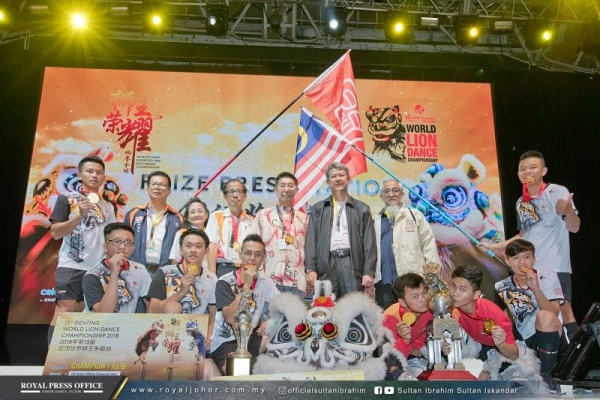 JOHOR BAHRU, Feb 11 (Bernama) -- The Sultan of Johor Sultan Ibrahim Almarhum Sultan Iskandar has consented to a special award to be given to the Kun Seng Keng Lion and Dragon Dance Association from Muar which has been the defending champion and world champion for 12 times, in conjunction with His Majesty's official birthday celebrations on March 23.
In a posting on Sultan Ibrahim's Facebook account, Permaisuri Johor Raja Zarith Sofiah Sultan Idris Shah said the special award by Sultan Ibrahim was for the team spirit and creative efforts by the association which has won it the world title since 1994.
"Tuanku Sultan also congratulates the team for its success, lifting the name of Johor at the international level," Raja Zarith Sofiah said.
The team was formed in 1988 in Muar by businessman and social activist Tan Chong Hing.
Attaining success upon success, the team has done Johor proud both locally and on the international stage.
-- BERNAMA