Let government negotiate release of Malaysians detained in Cambodia - Fatimah

Last Update: 11/02/2019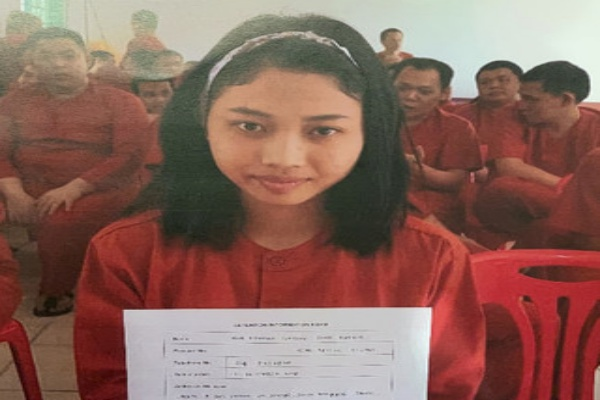 KUCHING, Feb 11 (Bernama) -- Leave it to the Malaysian authorities to negotiate the release of the 47 Malaysians arrested and jailed in Cambodia, said state Welfare, Community Wellbeing, Women, Family and Childhood Development Minister Datuk Sri Fatimah Abdullah.
"There was no need for the hoo-ha as it might affect the on-going government-to-government negotiations for the release of the detainees," she said.
The 47 Malaysians (37 male and 10 female) have been detained in Cambodia since December 11 last year on suspicion of running an illegal gambling operation there.
However, it has since emerged that they were actually victims of a syndicate which had lured them to Cambodia on the pretext of getting lucrative-paying jobs.
Media reports today quoted a senior officer in Cambodia as saying they would be released soon.
Cambodia's Banteay Meanchey Provincial Director Um Siphan said officials were making preparations to release the Malaysians.
RFA's Khmer Service quoted Um Siphan as confirming that the group of 37 men and 10 women would be released soon although he did not give a specific date.
"Our chief minister (Datuk Patinggi Abang Johari Tun Openg) had asked me to visit the victims' families and explain to them because the case involves two countries and it is a very sensitive issue which needs to be tackled professionally," Fatimah told reporters during her visit to the families of one of the detainees, Nur Ridwana Syahzani, 21, at Taman Sri Wangi Flats here today.
She said Wisma Putra and the Ministry of Foreign Affairs have continued to update the state government about the case and the condition of the detainees.
She added that the negotiations between the Malaysian and Cambodian governments had been going on even before the case caught the attention of the media.
"It is a very sensitive case, so we have to be very careful," she said, adding that the negotiations were going smoothly," Fatimah said.
-- BERNAMA