RTD records 2,428 offences committed by motorists during CNY ops 2019

Last Update: 11/02/2019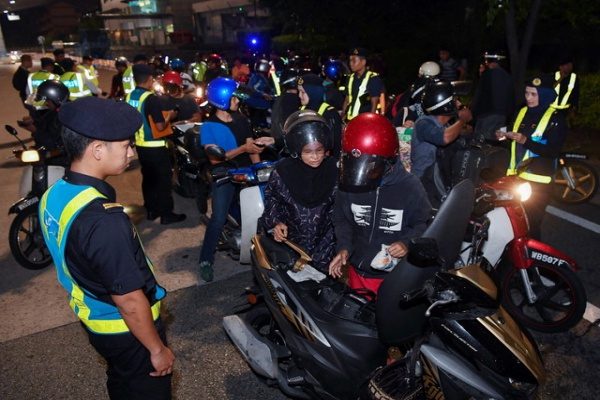 SEREMBAN, Feb 11 (Bernama) -- The Road Transport Department (RTD) recorded 2,428 traffic offences committed by motorists during the 2019 Chinese New Year (CNY) operations which began on Jan 29 and ended yesterday.
Its deputy director-general (Operations), Zamakhshari Hanipah, the offences were recorded through checks carried out on 6,281 vehicles.
"During the operation, legal action was taken against 1,419 vehicles. The bulk of the offences were for registration and licencing of motor vehicles (901 cases), drivers not having valid licences (785 cases) and for technical offences (279 cases)," he told a press conference here today.
He said that during the operation which involved the National Anti-Drug Agency (AADK), the Immigration Department and the Department of Environment (DOE), a four-day operation which focused on motorcycles was also held, in which 2,274 motorcycles were inspected and 928 summonses were issued to motorcyclists, mainly for riding without valid licences.
The AADK also recorded 21 motorists who were tested positive for drugs, including two bus drivers during its operations conducted at Seremban Terminal 1, while the DOE identified 31 vehicles with excessive noise and exhaust smoke.
-- BERNAMA