SAR operation uses ROV to search for Abdul Bari

Last Update: 10/02/2019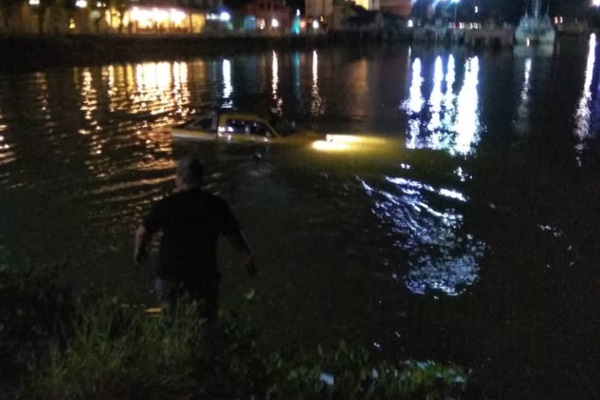 KUALA TERENGGANU, Feb 9 (Bernama) – The search operations for angler Abdul Bari Asyraf Mohd, 31, who was lost after saving four passengers in a Mitsubishi Storm vehicle which plunged into Sungai Terengganu, near Pulau Warisan, last night continues tonight using a remotely operated underwater vehicle (ROV) device.
Director of Terengganu Fire and Rescue Department Azlimin Mat Noor said the search operations covered two kilometres tonight using seven boats from various security agencies such as the police and the Civil Defence Force.
"We are using two methods for the operations tonight, which is using the ROV which we lowered to a depth of 7.3 metres around the Marine Police jetty to search at the riverbed level.
"We are using the boats for the diving and search operations at the surface with the divers divided into four groups," he told reporters at the location here tonight.
He said the use of the ROV would hopefully hasten the process of looking for the victim who have yet to be found 24 hours after the incident occurred.
"If we fail to find the victim tonight, the operations will be continued tomorrow with the help of K9 tracker dogs brought from the head office in Putrajaya," he said.
He added that the operations tonight would go on until 1 am and if the victim is still not found, it would be resumed at 8 am tomorrow.
-- BERNAMA