Abdul Bari Asyraf may have had cramps while rescuing vehicle occupants in river - Police

Last Update: 09/02/2019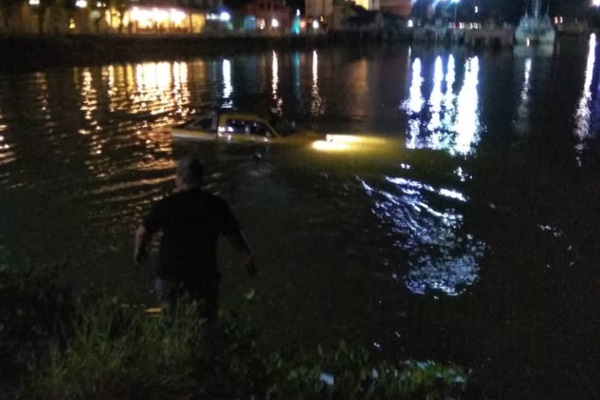 KUALA TERENGGANU, Feb 9 (Bernama) - A man feared drowned while rescuing occupants of a four-wheel-drive that slid into the Terengganu River near Pulau Warisan yesterday, may have had cramps before he disappeared in the river.
Terengganu deputy police chief Datuk Alauddin Abdul Majid, said Abdul Bari Asyraf Mohd, 31, could have had cramps after rescuing the four occupants as he may have been too long in the water.
He had earlier been fishing at the recreation area with several friends and was believed to be the first person to dive into the river to rescue the car occupants from drowning.
"In the process of saving them, the victim was perhaps too long in the river and that may have caused him to have cramps (and was unable to swim back)," he told reporters after reviewing the search and rescue operation at the scene here today.
Also present were Terengganu Fire and Rescue Department director, Azlimin Mat Noor.
Besides Abdul Bari Asyraf, four other civilians also tried to rescue the victims who were in the vehicle during the incident at 9.30pm.
Alauddin said the Kuala Terengganu City Council (MBKT) would be asked to fence the entire area to enhance security control and to instal warning signs so that such incidents do not recur. Currently, only part of the area had been fenced.
"Visitors are also advised to be more attentive and cautious about their safety," he said.
-- BERNAMA