Government making honest effort to fulfil promises - Baru Bian

Last Update: 08/02/2019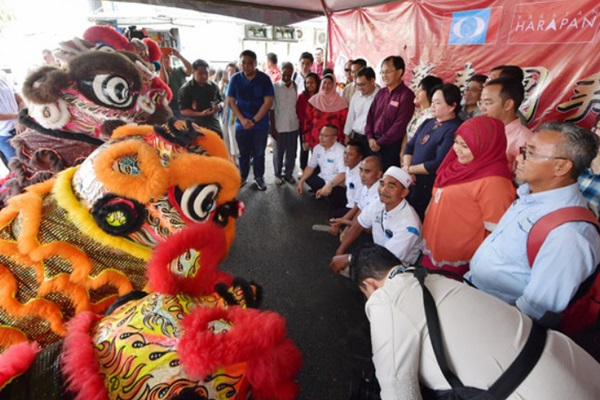 KUCHING, Feb 8 (Bernama) -- The government is making an honest effort to fulfil its promises to the people, said Works Minister Baru Bian.
"This is what is being done by our government leader (Prime Minister Tun Dr Mahathir Mohamad). He is doing what is right, what is good...to help the nation to move forward," he told a press conference in conjunction with the Chinese New Year open house organised by the Sarawak Parti Keadilan Rakyat (PKR) Batu Lintang branch here today.
Also present were Domestic Trade and Consumer Affairs Deputy Minister Chong Chien Jen, who is also the Sarawak DAP chairman, Batu Lintang state assemblyman See Chee How and Puncak Borneo member of parliament Willie Mongin.
Asked about the steering committee discussing the Malaysia Agreement 1963 (MA63) issue, Baru said the steering committee had met to discuss the matter and it was attended by the Sabah and Sarawak Chief Ministers.
"We have six months to discuss the matter in an effort to restore the implementation of MA63. After that, the committee will table its findings. For now, we are holding monthly meetings," he said.
MA63, which was signed in London on July 7 1963, was the starting point for the formation of Malaysia on Sept 16 1963 as well as the creation of the Malaysia Act, which is now part of the Federal Constitution.
-- BERNAMA