Don't waste food during festive seasons - Sim

Last Update: 02/02/2019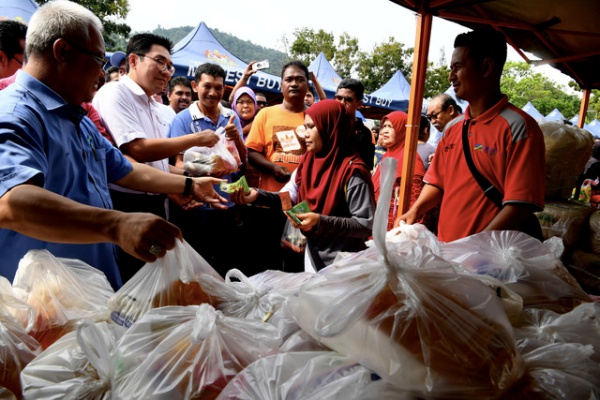 GEORGE TOWN, Feb 2 (Bernama) -- Malaysians are urged against wasting food during festive seasons, says Deputy Minister of Agriculture and Agro-based Industries, Sim Tze Tzin.
Sim said the public was advised to eat moderately and not waste food in conjunction with the Chinese New Year next week.
"I go everywhere, when I see farmers and fishermen, they express concern because it is not easy, for example, like fishermen, if they go out to sea they are taking a risk of not returning home.
''Similarly, farmers also encounter problems and difficulties when planting fruits and vegetables. On the other hand, Malaysians are committing a very serious wastage. Not only the Chinese. In fact, it is like that too during the month of Ramadan, we can see much food is thrown away,'' he told reporters after launching the programme MyBest Buy Gong Xi Fa Cai Jalan Rajawali, Bayan Baru here today.
Sim said the practice of eating moderately was very much encouraged towards a healthy life.
-- BERNAMA