Johor RTD freezes personnel's leave to ensure smooth CNY ops

Last Update: 29/01/2019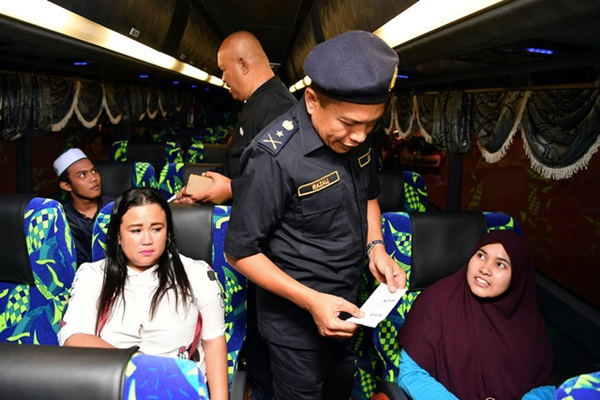 JOHOR BAHRU, Jan 29 (Bernama) -- Leave for 150 Johor Road Transport Department (RTD) enforcement personnel has been frozen as part to ensure the success of road safety operations to be carried out during Chinese New Year (CNY) celebration.
Its director Razali Wagiman said the freeze on leave was part of efforts to ensure that the 'Ops Tahun Baru Cina (TBC)' that would last until Feb 12, to run smoothly.
He said the freeze also involved enforcement personnel from RTD branches and border control stations.
"Our strategy for 'Ops TBC' is to carry out inspection at the depot through the 'Ops Sisih', apart from patrolling highways and federal roads across the state.
"In addition, the focus will be on motorcyclists because they are often involved in accidents and apart from our personnel to take bus ride as passengers to monitor bus drivers," he told reporters after inspecting buses at Larkin Bus Terminal in conjunction with Ops TBC, here today.
RTD officers would also use Go Pro cameras in every vehicle including motorcycles to monitor and record driver committing traffic offences.
-- BERNAMA