Melaka government to set up recyclables collection centre

Last Update: 27/01/2019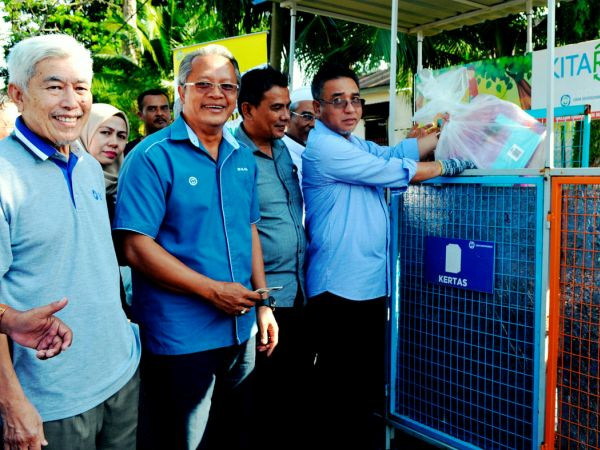 MELAKA, Jan 27 (Bernama) -- The Melaka government will set up a collection centre for recyclable materials or products through a welfare project to be implemented under the Chief Minister's Office.
Chief Minister Adly Zahari said opening of the centre, expected to be in March, was aimed at helping the less fortunate and creating public awareness of the importance of recycling and maintaining cleanliness in home surroundings.
"We are identifying a suitable location for the collection centre for easy access for people from the surrounding areas.
"This initiative is important because towards achieving developed nation or developed state status, recycling should be a practice for everyone in the community and from all ages," he told reporters after a gotong-royong and 'KITAR3cycle' programme, here, today.
Also present at the event was SWM Environment Sdn Bhd executive director, Dr Uzir Abdul Malik.
Adly said the recycylable items obtained would be valuated for quality before being resold at a cheaper price to the needy and the proceeds from the sale to be fully used for the welfare of people in the state.
Meanwhile, he said the state government had never made any official written announcement on a ceremony to confer state honours on individuals that was claimed to be held in February and had gone viral on social media.
He said the letter dated Jan 18 and purportedly issued by the State Secretary's Office was fake information and the matter to be investigated before legal action would be taken if necessary.
"To me, those who have done this are irresponsible and the matter has been notified to the state government administration for further action," he said.
-- BERNAMA