Johor Sultan officiates Johor Jaya Carnival 2019

Last Update: 25/01/2019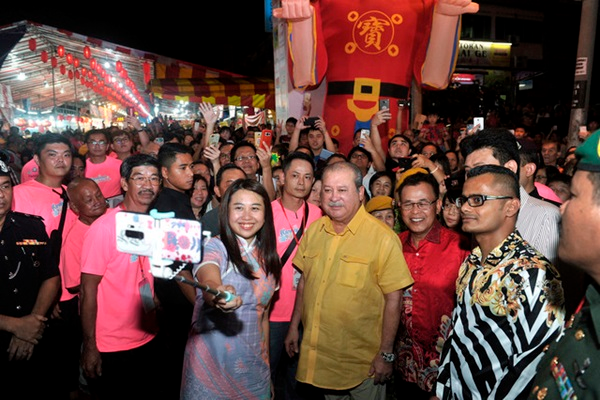 JOHOR BAHRU, Jan 25 (Bernama) – The Sultan of Johor, Sultan Ibrahim Almarhum Sultan Iskandar today officiated the Johor Jaya Carnival 2019 at Jalan Dedap 14 in Taman Johor Jaya here.
Sultan Ibrahim's arrival at the carnival site at about 7.30pm was welcomed by Johor Menteri Besar Datuk Osman Sapian; State Secretary Datuk Azmi Rohani; State Women and Tourism Development Committee chairman Liow Cai Tung and thousands of carnival visitors.
The carnival, formerly known as Johor Jaya Bazaar, is organised by the state government to enable the Chinese community making preparations for the Chinese New Year celebration.
It is estimated that nearly 70 stalls are available in the carnival including those selling cakes, clothing, decorative items and fruits.
In her speech, Cai Tung said the carnival would run until Feb 3 from 4pm to 10pm.
"It not only facilitates the Chinese community to buy goods but also provides opportunities for the Malays, Indians and foreigners to equally celebrate the Chinese New Year, while recognising the culture and customs of the community.
"At the same time, it can promote Johor as one of the most attractive tourist destinations for both domestic and foreign tourists alike," she said.
--BERNAMA