Cameron Highlands: Pahang government approving land permits disappointing - minister

Last Update: 25/01/2019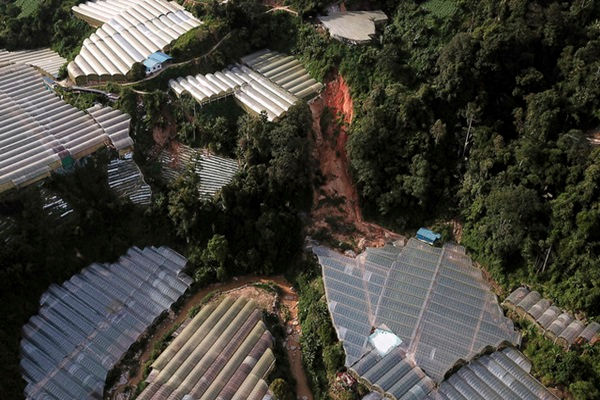 PUTRAJAYA, Jan 25 (Bernama) – The Pahang government approving permits to 73 farmers to utilise 146 hectares of land in Cameron Highlands is very disappointing, said Water, Land and Natural Resources Minister Dr Xavier Jayakumar.
In a statement here today, he said part of the land came under a permanent forest reserve in the district which needed to be rehabilitated back to a natural forest.
According to him, the area had been exploited illegally since decades ago.
Jayakumar said the move by the Pahang government would encourage widespread illegal land encroachment in the environmentally sensitive highlands.
This could lead to serious problems like floods and landslides as was seen in 2013, he added.
-- BERNAMA