Cameron Highlands striving for UNESCO status - MDCH

Last Update: 24/01/2019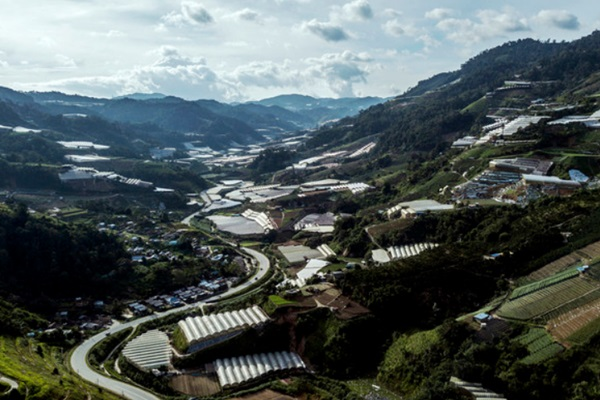 By Balqis Jamaludin
TANAH RATA, Jan 24 (Bernama) – The Cameron Highlands District Council (MDCH) is striving to get United Nations Educational, Scientific and Cultural Organisation (UNESCO) recognition as a world heritage site.
Its president Datuk Zainal Md Amin said this objective was part of the Blueprint of Cameron Highlands 2030 (Replacement).
"The district plan study covered all aspects of development and environmental preservation throughout Cameron Highlands, such as the kind of development we will have in the future, the areas which we cannot touch, and so on," he said in an exclusive interview with Bernama at MDCH here today.
He added that since 2015, the council had conducted studies with several local universities, especially Universiti Teknologi Malaysia, to identify historical and heritage elements at the well-known holiday resort.
The UNESCO recognition would boost Cameron Highlands' image internationally and increase tourist arrivals there.
However, Zainal said, it would take several years before the objective was achieved as there were several processes and procedures to be observed.
Zainal also said the number of tourist arrivals in Cameron Highlands had been increasing every year.
He said in 2016, there were 1.01 million tourist arrivals, in 2017 there were 1.33 million, and 1.44 million in 2018, with 35 per cent foreign tourists every year.
"In 2017, the biggest number of foreign tourists to Cameron Highlands was from Japan, followed by Singapore, Thailand, Saudi Arabia and United Kingdom.
"Last year, Singaporeans made up the biggest number of foreign tourists, followed by China, Netherlands, Japan and Saudi Arabia," he said.
-- BERNAMA