Camerons by-election: Chances bright for PH to wrest Pos Betau

Last Update: 23/01/2019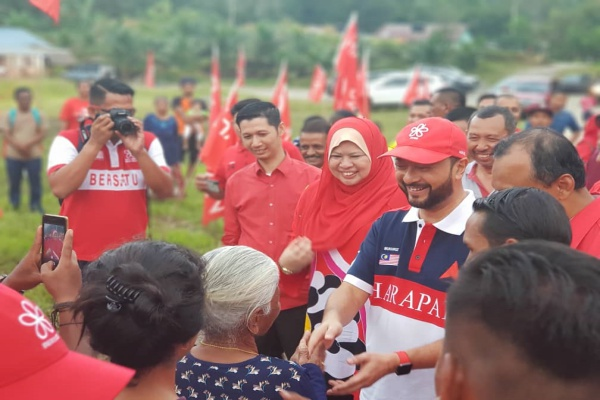 KUALA LIPIS, Jan 23 (Bernama) -- Chances are bright for Pakatan Harapan (PH) to wrest the Barisan Nasional stronghold of Pos Betau, an orang asli settlement, in the Cameron Highlands by-election this Saturday.
Bersatu Pos Betau branch head Roslan Along said following the intense campaigning since nomination day (Jan 12), he could see the sentiments of the voters there shifting to PH.
"This was a blue area (BN stronghold) but now has become red (favouring PH)," he said at a gathering with Bersatu deputy president Datuk Seri Mukhriz Mahathir at the settlement near here tonight.
Also present was Bersatu women's wing chief Datuk Seri Rina Harun.
There are 18 villages in the settlement and 1,345 voters, 78 per cent below the age of 60.
Mukhriz in his speech said he hoped the voters would make the right choice for the PH candidate and also conveyed his father's best wishes to the residents there. His father is none other than Prime Minister Tun Dr Mahathir Mohamad, who is also Bersatu chairman.
-- BERNAMA