Pop-up event to add excitement to Penang Hot Air Balloon Fiesta

Last Update: 23/01/2019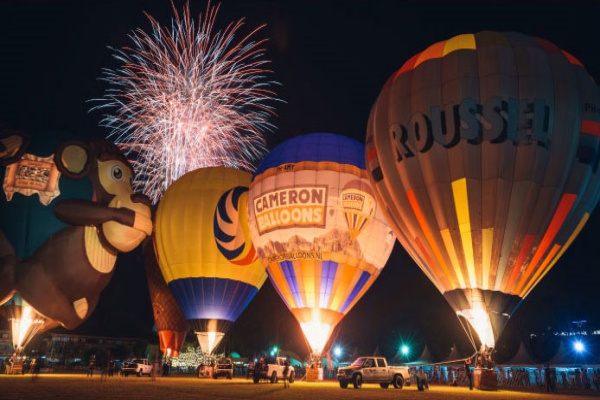 GEORGE TOWN, Jan 23 (Bernama) -- The fifth edition of the Penang Hot Air Balloon Fiesta starting Feb 9 will be preceded by a pop-up event that can be witnessed from several locations on the island side of the state.
State Tourism, Heritage, Culture and Arts Committee chairman, Yeoh Soon Hin today said the pop-up, to be held on Feb 8, would offer the public an opportunity to witness huge hot air balloons soaring over places like the Penang Youth Park and Penang Esplanade here.
"Yet, (the event will be) another Instagram-worthy photo opportunity when you get to view the balloons emerging up at various locations on the island," he told a press conference here.
The main event itself will be centred at the Polo Ground, where 15 hot air balloons from 10 different countries gather for the annual fiesta which is held until Feb 10.
A day before the commencement of the main event, Yeoh said 10 of the hot air balloons would be displayed at the Jawi public field, Seberang Perai Selatan from 7 am onwards.
Another event, 'The Path', preceding the fiesta has already started, where colourful mini paper craft hot air balloons are lit up like lanterns and displayed between 7.30 pm and midnight until March this year at the Penang Esplanade and Butterworth Art Walk.
The Penang Hot Air Balloon Fiesta, an annual event since it started in 2015, is organised by AKA Balloon Sdn Bhd and endorsed by the Penang state government.
As this year's fiesta coincides with the Chinese New Year celebration, Yeoh hopes the line-up of events would add more excitement to the festive period.
"We hope the programme will encourage the public to come out to join this free-to-attend event, as well as to celebrate the Chinese New Year," he said.
-- BERNAMA