Taiping Zoo welcomes baby elephant, African spoonbill

Last Update: 23/01/2019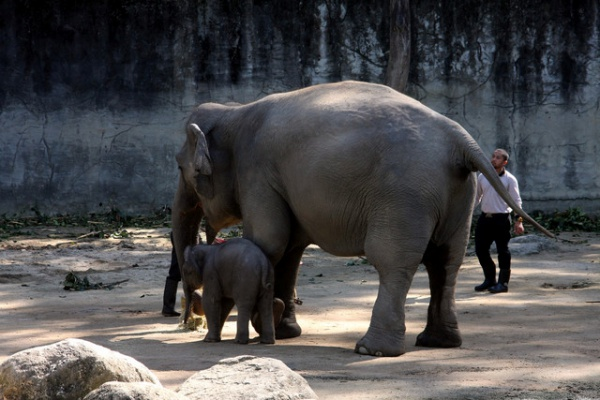 TAIPING, Jan 23 (Bernama) -- The Taiping Zoo & Night Safari welcomes two new additions with the birth of a male baby elephant and hatching of an African Spoonbill bird on Dec 30 last year.
Taiping Municipal Council (MPT) president Datuk Abdul Rahim Md Ariff said the birth of a male elephant weighing 90 kilogrammes brought the total number of elephants in the zoo to nine – seven female and two male elephants.
He said the birth of the male baby elephant was the fifth witnessed by the zoo and the last birth was in 2011.
"The yet to-be-named baby elephant is currently with his mother, live separately from other members of the group before being released," he told a media conference announcing the new members of the zoo here today.
Meanwhile, Abdul Rahim said, the hatching of the African Spoonbill bird weighing 50 grams, brought the number of the species in the zoo to three.
The African Spoonbill is a long legged wading bird with its body mostly white, except for its legs, face and uniquely spoon-shaped bill which are red and the eggs take about four weeks to hatch.
"The arrival of the two babies mark one of the zoo's achievements in ensuring the sustainability of wildlife population," he said.
In last year alone, he said, the Taiping Zoo & Night Safari recorded 34 new births and hatchings of various animal species, brought the total number of the zoo's inhabitants to about 1,400 animals from 140 species.
He said the MPT to sign a Memorandum of Understanding (MoU) with Fukuoka City, Japan, in Ipoh tomorrow for the purpose of animals exchange between Taiping Zoo & Night Safari and a zoo from Fukuoka.
-- BERNAMA