Perlis suitable for European students - Raja Perlis

Last Update: 23/01/2019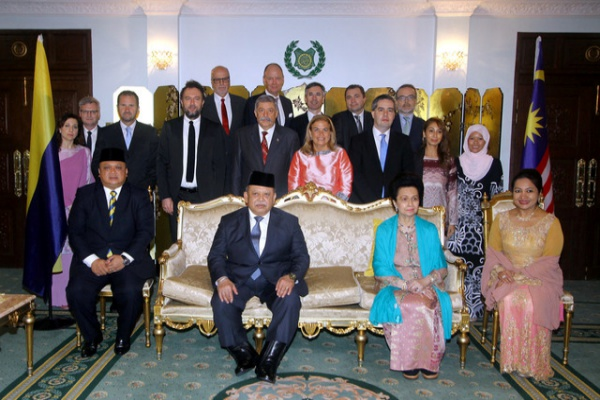 ARAU, Jan 23 (Bernama) -- Universities in Perlis are extremely suitable for European students who are continuing their studies, and can help local students in the state to master a foreign language.
Raja of Perlis, Tuanku Syed Sirajuddin Putra Jamalullail, said most students in Perlis lack exposure to the English Language as they tend to stick to socialising with students who converse in Malay.
"European students can encourage them to learn a foreign language," he said during an audience with 10 European Union (EU) ambassadors at Bilik Biru Istana Arau, here, last night.
Also present was Raja Muda of Perlis, Tuanku Syed Faizuddin Putra Jamalullail.
The ambassadors, who were in Perlis on a two-day visit, are expected to return to Kuala Lumpur today.
In addition, Tuanku Syed Sirajuddin stated that there are no entertainment centres in Perlis – such as discotheques – making it suitable for European students to continue their studies here.
Meanwhile, Tuanku Syed Sirajuddin pronounced that the state is safer following stricter controls on smuggling activities at the Malaysia-Thailand border in Perlis.
According to the Perlis Ruler, the building of a border fence have had a positive impact in deterring smuggling activities, such as the smuggling of petrol and diesel by bootleggers who modified their vehicles to install extra tanks.
"The authorities have also discovered the usage of oil pipelines to channel the commodity in large quantities to neighbouring country, but it has been effectively prevented," he said.
-- BERNAMA