Penang bridge tragedy : SUV retrieved

Last Update: 22/01/2019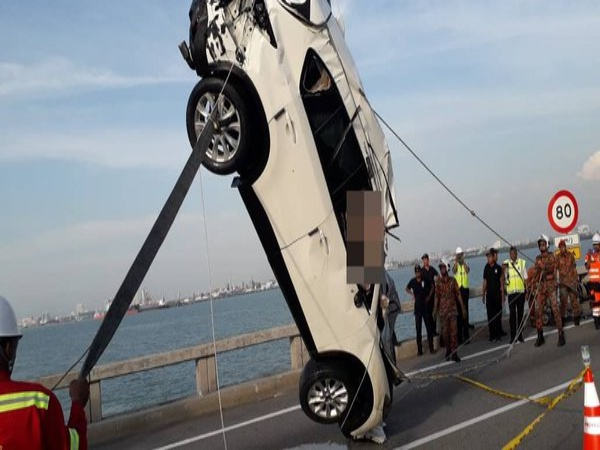 GEORGE TOWN, Jan 22 (Bernama) -- The ardous task of retrieving the Mazda CX5 SUV that plunged into the sea from the Penang Bridge on Sunday, was finally completed at 5.45pm today.
The operations team comprising 40 divers from various agencies succeeded in securing cables to the stricken vechicle before it was hoisted up to the bridge by a crane at 6.07pm.
Strong currents had made it difficult to locate the SUV and hindered the operation to haul it up.
Bernama understands that a body, believed to be that of Moey Yun Peng, 20, a student of a private college, was found in the driver's seat upon inspection by police.
Members of the team were also seen using steel cutters to extricate the body.
Bernama also learnt that the body is to be brought to the Seberang Jaya Hospital for identification and post-mortem.
-- BERNAMA