Divers await slack water to haul up car on seabed

Last Update: 22/01/2019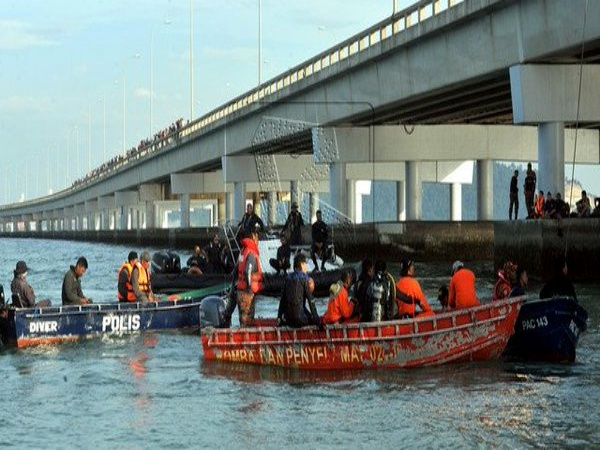 By Erma Idayu Mohd Yusop
GEORGE TOWN, Jan 22 (Bernama) -- The authorities are waiting for the period of slack water to resume the task of hauling up a vehicle that had fallen into the sea off the Penang Bridge following an accident on Sunday.
This period was expected to occur after 3 pm, according to Marine Police Region 1 commander ACP Rosman Ismail.
He said 40 divers from the Marine Police, Maritime Malaysia, Royal Malaysian Navy and Fire & Rescue Service were at Pillar 34 of the bridge, ready to take turns to go into the water to the car.
Several divers went into the water earlier but were unable to get close to the vehicle due to the strong undercurrents and limited visibility caused by sludge.
Rosman said he expected the work to haul up the Mazda CX-5 to be completed today.
The Mazda CX-5, driven by Moey Yun Peng, 20, a private college student, overturned and plunged into the sea at 2.54 am on Sunday after it was hit by a Toyota Vios at Km 4 of the bridge on the side heading from the island to the mainland.
The driver of the Toyota Vios has been identified as a 21-year-old male employee of a hairdressing salon, who was injured and has been admitted to a private hospital in Bayan Baru here.
The Mazda CX-5 was found at 4 pm yesterday close to Pillar 34 of the bridge and a crane was brought to the location on the bridge to begin the task of hauling up the vehicle from the seabed.
-- BERNAMA