Operation resumes to retrieve vehicle from sea

Last Update: 22/01/2019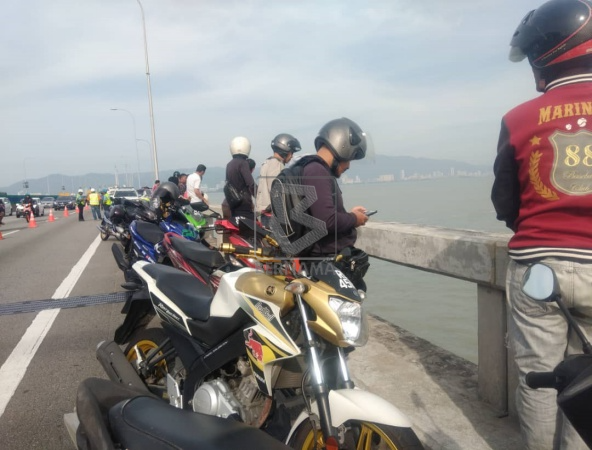 GEORGE TOWN, Jan 22 (Bernama) -- The operation to retrieve a sport-utility vehicle that fell into the sea, along with the driver, following an accident on the Penang Bridge last Sunday resumed today with 40 divers taking turns to hook a cable to the Mazda CX-5.
The divers were from the Marine Police, Royal Malaysian Navy, Maritime Malaysia, and Fire & Rescue Service, said Marine Police Region 1 commander ACP Rosman Ismail.
"Two divers will be in the water for 20 minutes at a time during the operation," he told reporters on the bridge at Km 4 on the side for traffic heading to Perai on the peninsula mainland.
He said the operation team found the vehicle at about 4 pm yesterday in the sea close to Pillar 34 of the bridge but faced difficulty in hooking a cable due to limited underwater visibility and strong currents.
"The cable came loose four times until we decided to postpone the operation as night fell," he said.
Rosman said the operation today might be easier and would not take too long because the divers had detected the vehicle, about 15 metres from the spot it plunged into the sea, and at a depth of 15 metres in the sea.
"Yesterday, the divers experienced some difficulty because of the strong currents and limited visibility underwater as dusk fell. We hope everything will be smooth today," he said.
The Mazda CX-5, driven by Moey Yun Peng, 20, a private college student, overturned and plunged into the sea after it was hit by a Toyota Vios at Km 4 of the bridge on the side heading from the island to the mainland.
The driver of the Toyota Vios has been identified as a 21-year-old male employee of a hairdressing salon, who was injured and has been admitted to a private hospital in Bayan Baru here.
-- BERNAMA