Penang Bridge Accident: SUV found

Last Update: 21/01/2019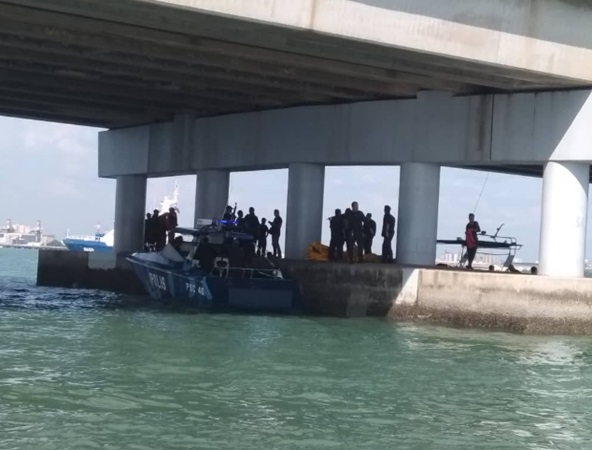 GEORGE TOWN, Jan 21 (Bernama) -- The Mazda CX-5 SUV, which plunged into the sea after crashing with another car at Kilometre 4.0 of the Penang Bridge early yesterday, has been located.
Seberang Perai Tengah District police chief ACP Nik Ros Azhan Nik Abdul Hamid said the car was found submerged about 15 metres deep by a team of divers at about 4 pm today.
"The car was located near Pillar 34 of the Penang Bridge. The team of divers will go down again to assess the real situation," he said today.
It was not known if the driver, who had been identified as a 20-year-old student, Moey Yun Peng, was in the car.
Nik Ros Azhan said efforts to lift the car by crane was being carried out.
In the 2.45 am accident yesterday, the sports utility vehicle plunged into the sea after colliding with another car heading towards Perai.
-- BERNAMA