No increase in canteen food prices in Kelantan schools

Last Update: 20/01/2019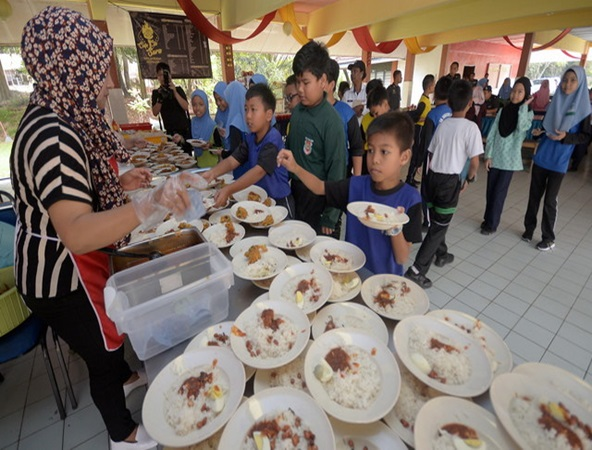 KOTA BHARU, Jan 20 (Bernama) -- Kelantan's Domestic Trade and Consumer Affairs Ministry (KPDNHEP) had not detected any increase in food and beverage prices at school canteens during checks it conducted.
Its director, Khalid Tik said the authorities had been conducting inspections to identify canteen operators who had previously raised the prices of food and drinks sold to students,.
"Inspections were conducted on 43 school canteens throughout the country but we find that prices offered by canteen operators are still reasonable.
"We also did not receive any complaint from parents in the state about the price issue" he told a press conference on Halal Enforcement at Restaurant Premises at KPDHEP Kelantan Office here today.
Earlier, the media reported that there were complaints that food prices in school canteens had increased and that some canteen operators did not display price tags on the food.
Khalid said that the majority of school canteen operators had complied with the government's requirements.
"We are satisfied with their response, including displaying food and beverage prices," he said.
Meanwhile, Khalid said the ministry found no abuse of halal certification by restaurant owners.
"We inspected 41 restaurant premises and fast food premises which included 32 premises of Muslim owners and nine non-Muslim-owned outlets.
"We are also focusing on Thai restaurants as well as 'mamak' restaurants," he said.
-- BERNAMA