Construction waste disposal site in Sg Redan to help reduce illegal dumping

Last Update: 20/01/2019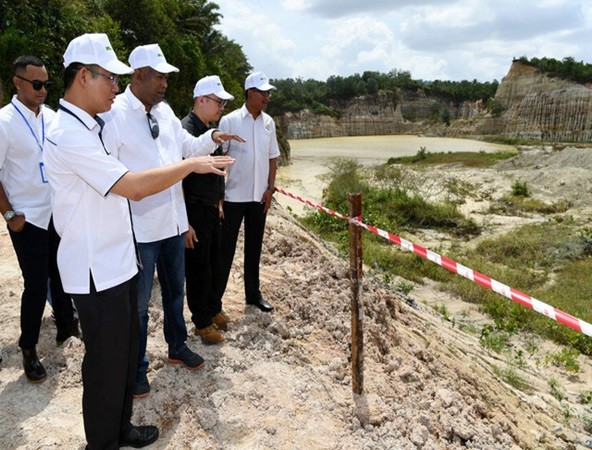 JOHOR BAHRU, Jan 20 (Bernama) -- The opening of a waste disposal site for construction materials in Sungai Redan near Ulu Tiram, here, is set to help reduce the illegal waste disposal activities by contractors.
State Local Government, Science and Technology Committee chairman Tan Hong Pin said the seven-hectare landfill which commenced operations today, can accommodate about 500 tonnes of construction waste with up to 50 daily shipments.
He said the landfill managed by Westwing Alliance Sdn Bhd with approval from the National Solid Waste Management Department (JPSPN) would charge RM30 for each shipment compared to the RM67 charged at the Seelong Sanitary Landfill.
"There is no reason for the contractors to dispose of (the construction waste) at will, because the cost of one trip (one shipment) of RM30, is quite cheap.
"Before this, they (contractors) lodged complaints saying that the cost per trip was expensive and they would incur losses. With this landfill, I hope they no longer have a reason to dispose of the waste illegally," he told reporters after visiting the site here, today.
Also present were Johor Solid Waste Management and Public Cleansing Corporation (SWCorp) director Cairul Hisham Jalaluddin, Westwing Engineering And Construction Sdn Bhd chief executive officer Datuk Seri Sulaiman Sainudin and Westwing Alliance Sdn Bhd chief financial officer Datin Seri Anita See Ramdze.
Tan said the opening of the landfill could also benefit construction companies around the city, including in Pasir Gudang, Johor Jaya, Kulai and Iskandar Puteri.
"We are also looking for another suitable location for a landfill around Iskandar Puteri, but it's still in the early stages," he said.
-- BERNAMA