Health Ministry committed in providing excellent services in Sabah - Lee

Last Update: 19/01/2019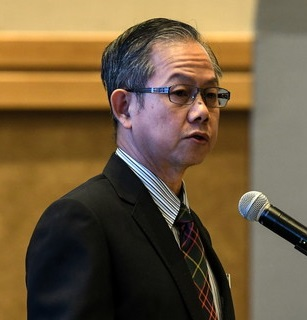 KOTA KINABALU, Jan 19 (Bernama) -- The Health Ministry is committed in providing the best and most appropriate health services for the people of Sabah.
Deputy Health Minister Dr Lee Boon Chye said ministry employees in the state had carried out their duties well despite facing challenging health systems and limited resources, adding that good initiatives they developed would be given further attention and support.
Among them are the 'Ambulance GPS Tracker System' at the Hospital Wanita dan Kanak-Kanak Sabah in Likas, which could monitor the movement of patients from district hospitals to referral hospitals, he said in a statement here today.
Lee arrived here yesterday for a working visit to the hospital and the Hospital Queen Elizabeth II here.
He also visited two health clinics in Semporna and Inanam here, and the mobile boat clinics in Semporna.
Meanwhile, Lee appreciated the decision of the state government which had welcomed the smoking ban in public places as stated in the World Health Organisation Framework Convention on Tobacco Control (WHO FCTC).
He said the Health Ministry would continue to work more closely with the state government especially those involving Sabah state development projects and policies.
-- BERNAMA