Experience Sunway's Lost of Tambun 'land of fortune' this Chinese New Year

Last Update: 18/01/2019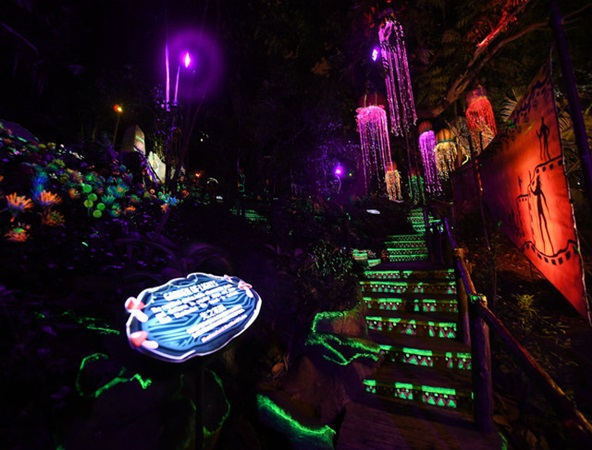 IPOH, Jan 18 (Bernama) — Sunway Group's theme park, the Lost World of Tambun (LWOT), will transform its theme park into a land of fortune in conjunction with this upcoming Chinese New Year (CNY) celebration from Feb 5 until 19.
LWOT general manager Nurul Nuzairi Mohd Azahari said with the theme 'Crazy, Rich Chinese New Year', the park would allow visitors to celebrate the rich, diverse and sometimes crazy traditions and habits during the festive season.
"As the theme park is in Ipoh, one of the most historical city in Malaysia steeped in rich cultural heritage, we hope that revellers of all ages, from the young and old, will LWOT the destination choice for this festive season and spend quality time with their loved ones amidst the calm of nature and ancient limestones.
"Besides, LWOT always use a theme for each festive season to attract and warmly welcome families to visit the theme park so that they (families) can strengthen their relationship or bondings with other races as well," he said to reporters here tonight.
The activities that have been lined up this season include the art of divination - 'Crazy Fortune Teller', 'Golden Dragon' and 'Sweetest Stack, meet and greet session with the God of Prosperity and the 'Crazy Rich Dynasty' that has a theme surrounding on the importance of being kind and helpful to others and remembering one's root as highlighted in Chinese martial art history.
Nurul Nuzairi also said that during this CNY promotion, visitors who spend RM30 and above will have the opportunity to get a lucky draw, with the prize in the form of jewellery sponsored by Poh Kong.
He said LWOT was targetting to get more than 1.1 million visitors to come and enjoy quality time at the theme park this year.
"Last year we , we reached the million mark in the number of visitors (to the theme park) and in conjunction with the Perak Tourism Year, we expect to get more than 1.1 million visitors this year," he added.
For more details about LWOT, visitors can call 05-5428888, or visit www.sunwaylostworldoftambun.com or connect to its Facebook page at www.facebook.com/lostworldoftambun.
-- BERNAMA