Sultan of Pahang officially addressed as Al-Sultan Abdullah Ri'ayatuddin Al-Mustafa Billah Shah

Last Update: 15/01/2019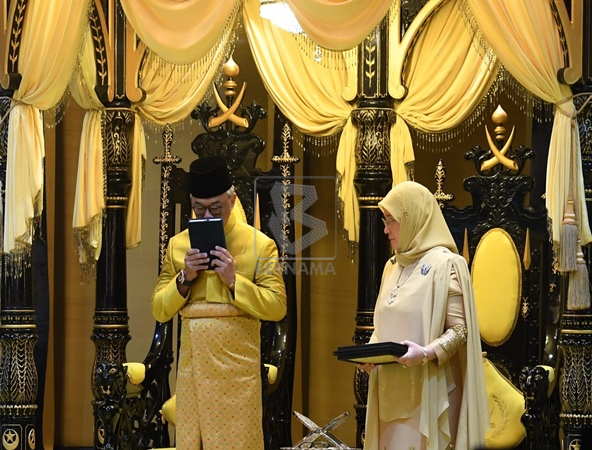 PEKAN, Jan 15 (Bernama) -- The sixth Sultan of Pahang, Sultan Abdullah, is officially addressed as Al-Sultan Abdullah Ri'ayatuddin Al-Mustafa Billah Shah Ibni Sultan Ahmad Shah Al-Musta'in Billah.
According to a statement issued by the sultan's private secretary, Col Nazim Mohd Alim, this address carried the meaning of "Sultan Abdullah as the protector of Islam who is chosen by Allah".
Sultan Abdullah, 59, was today proclaimed as the sixth Sultan of Pahang following a unanimous decision made by the Pahang Royal Council at its special meeting held in Kuala Lumpur last Friday.
He replaces his father who was reported to be ill and could no longer carried out his duties as a ruler.
Sultan Abdullah was born on July 30, 1959 at Istana Mangga Tunggal, Pekan and is the fourth child and eldest son of Sultan Ahmad Shah and the late Tengku Ampuan Afzan Tengku Muhammad.
He was made the Regent of Pahang on Dec 28, 2016 after Sultan Ahmad Shah became ill.
The first time he was appointed as regent was on April 28, 1979 at age 20 when Sultan Ahmad Shah became the Yang di-Pertuan Agong from 1979 to 1984.
-- BERNAMA