Tasek Gelugor election petition for hearing on Feb 25

Last Update: 14/01/2019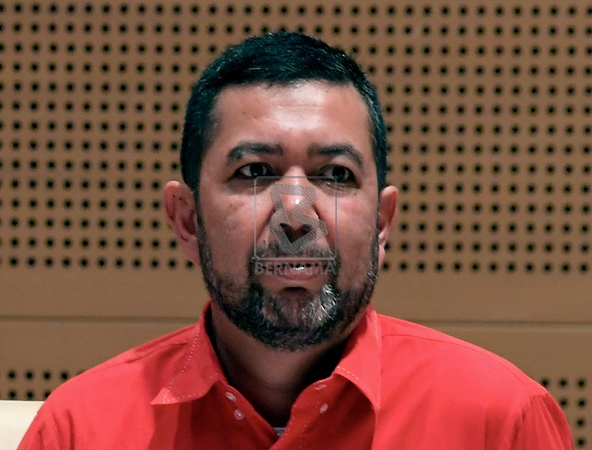 GEORGE TOWN, Jan 14 (Bernama) -- The Election Court here today fixed nine days between this Feb 25 and March 15 to hear the election petition filed by Deputy Foreign Minister Datuk Marzuki Yahya to challenge the results of the contest for the Tasek Gelugor parliamentary seat in the 14th General Election.
Judge Datuk Hashim Hamzah set the dates in chambers after the case management which was attended by lawyers Mohamed Hanif Khatri Abdulla and Azlina Mehtab Mohd Rauf, representing Marzuki, and lawyer Simon Ta, who represented Tasek Gelugor Member of Parliament Datuk Shabudin Yahaya.
Mohamed Hanif, when met by reporters after the proceeding, said the court also fixed Feb 15 for both parties to file the statements of facts and issues that had been agreed the documents, which is Election Commission (EC) Form 14, that would be produced during the trial.
The EC's Form 14 is a document that confirms the votes the election candidates received at each polling station.
According to Hanif, the dates fixed for the hearing were Feb 25 to March 1 and March 12 to 15.
In GE 14 held on May 9 last year, Marzuki who is the Penang Parti Pribumi Bersatu Malaysia chief, lost in the contest against Shabudin, of Barisan Nasional (BN), for the Tasek Gelugor seat by 81 votes.
Shabudin received 18,547 votes, Marzuki (18,466) and Rizal Hafiz Ruslan from PAS (14,891).
On June 12 last year, Marzuki filed an election petition, demanding a by-election be held for the Tasek Gelugor parliamentary seat and recounting of the 689 spoilt votes and 297 unreturned postal votes.
In the petition, Marzuki named Shabudin as the first respondent, the returning officer in the contest for the Tasek Gelugor seat, and the EC as the third respondent.
On Sept 18, Election Court judge, Datuk Hashim Hamzah dismissed Marzuki's petition after allowing the preliminary objection by lawyer Simon Tan, representing Shabudin, saying that the petition was flawed.
However, last Nov 28, the Federal Court in a 4-1 majority decision, ordered that the election petition be brought back before the Election Court in Penang for a full hearing.
Shabudin, who won the seat on BN's ticket, however, had announced quitting UMNO, which is a component party of BN, last December.
-- BERNAMA