Farmers claim crops destroyed by flood and sand mining activities

Last Update: 05/01/2019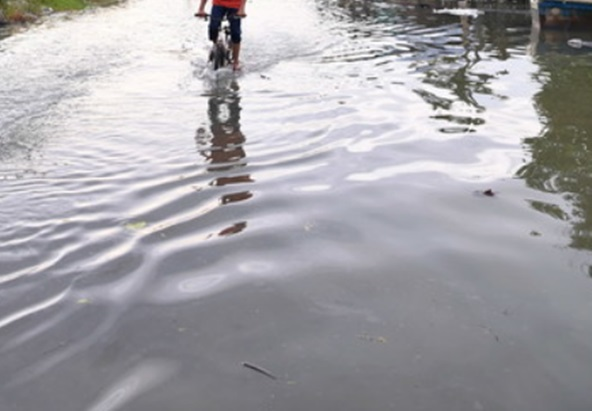 KUALA LANGAT, Jan 5 (Bernama) -- Fifty farmers in Kampung Olak Lempit near here claim to have suffered a total of RM120,000 in losses after their cash crops were destroyed by flood at the end of last year.
They also claimed that the four-day flood from Dec 15, with water rising to 0.5-metre high, was caused by sand-mining activities nearby.
According to farmer Zulkarnain Hamid, 58, most of the crops destroyed were yam, pineapple, cassava and chilli, which they cultivated through their own farming capital.
"We are worried as there's no channel for us to voice our concerns because we have not had a village chief for the past six months," he told reporters at the village here today.
He also expressed his disappointment with Dengkil state assemblyman Adhif Syan Abdullah for allegedly not taking appropriate measures despite being told of their plight.
Another farmer Norizah Nizam, 38, expects the situation to worsen based on reports that the Selangor Veterinary Department will be carrying out a 48-hectare cattle breeding project in that area.
Meanwhile, the Selangor Drainage Department assistant engineer for the Kuala Langat district, Bohari Osman said investigations showed that the flood was caused by the heavy rainfall and the overflow from water pumps operated by the sand miners.
-- BERNAMA