Tropical storm Pabuk: Kuala Kurau fishermen suffer losses

Last Update: 04/01/2019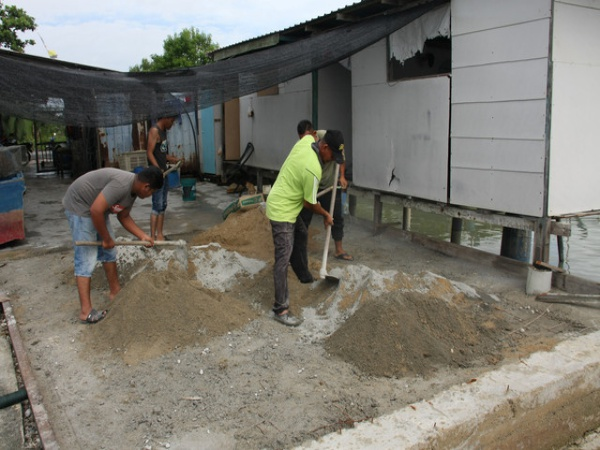 PARIT BUNTAR, Jan 4 (Bernama) --- Many coastal fishermen around Kuala Kurau here suffered losses of about RM500 on average as they could not go to sea the last four days due to uncertain weather and strong currents in the wake of tropical storm Pabuk.
Saadin Mat Yatim, 47, said the fishermen could not be out at sea since the past four days due to warnings issued by the authorities on the danger of the storm to the coastal area.
"Fishermen here lost between RM400 and RM500 in the four days when they could not go to the sea.
"We were unable to go to the sea because most coastal fishermen use small boats and storms and rough sea conditions are dangerous for us," he said when met by reporters at Kampung Nelayan Kuala Kurau here today.
The man who has a wife and three children depends on fishing for their livelihood.
Meanwhile, Kuala Kurau assemblyman Abdul Yunus Jamhari advised fishermen in Kuala Kurau, Tanjung Piandang, Bagan Tiang, Bagan Baru and Kuala Sepetang to avoid risking their lives at sea following the warnings of the dangers posed by Pabuk.
"I hope the fishermen are careful and take precautionary measures if they need to go to the sea. If possible, fishermen should avoid it in the next couple of days," he said, adding that he has not received any reports about the storm in relation to the fishermen in the area.
Earlier, the Malaysian Meteorological Department had issued a yellow warning alert on strong winds and rough sea conditions in Kelantan and Terengganu following the formation of a tropical cyclone in the waters of the South China Sea.
It is learned that due to the storm, heavy rains are expected to occur in Perlis, Kedah, Penang and Perak.
-- BERNAMA