SK Seri Relau students receive enthusiastic welcome

Last Update: 02/01/2019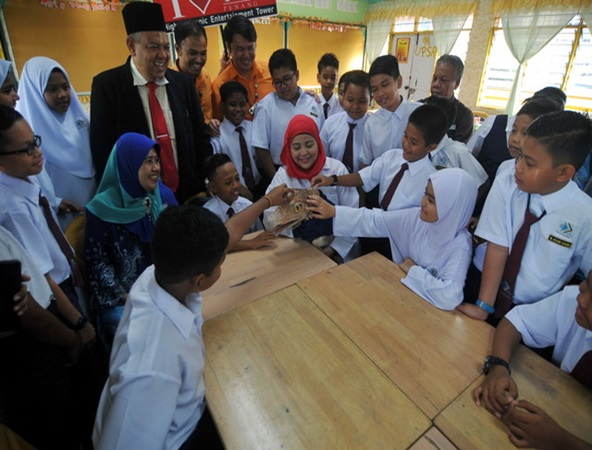 GEORGE TOWN, Jan 2 (Bernama) – What a welcome students from SK Seri Relau received today on their first day of school from teachers in animal costumes, a couple of mascots and dinosaurs.
All seemed thrilled to take photos with Dexter the Velociraptor and Lucy the Spinosaurus, and receive a notepad each made by Standard 6 students.
Amarullah Ahmad Irwan, 7, and Nur Kalisha Sofia Muhammad Afik, 7, buzzed with excitement at the chance to meet the dinosaurs and begin their first day of school.
SK Seri Relau headmistress, Norsilawati Ishak, said the back-to-school programme was a collaboration with The TOP Komtar and Jurassic Research Centre to introduce the 21st Century Learning Method (PAK-21) to pupils.
"With the PAK-21 programme, we encourage students to learn outside their classrooms and through practical and interactive means," she said, adding that The TOP Komtar has taken SK Seri Relau under its wing.
Also on hand to welcome students were SK Seri Relau parent-teacher association chairman, Mustaffa Hashim, and The TOP Komtar officer, Abdul Rahman Bohari.
-- BERNAMA