Kedah Sultan, Sultanah convey condolences to tsunami victims in Indonesia

Last Update: 25/12/2018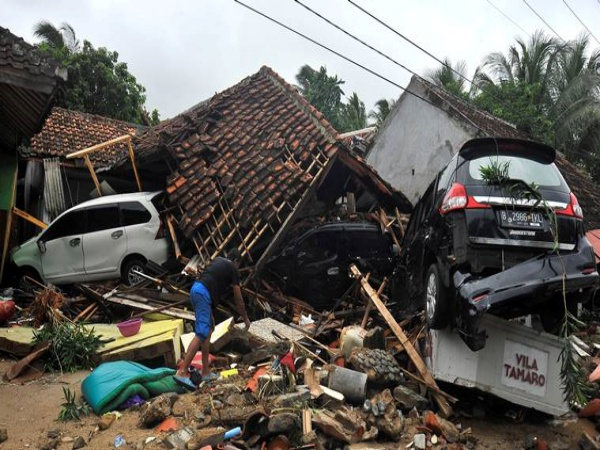 ALOR SETAR, Dec 25 -- The Sultan of Kedah, Al Aminul Karim Sultan Sallehuddin Sultan Badlishah, and the Sultanah of Kedah, Sultanah Maliha Tengku Ariff, today conveyed their condolences and sympathies to the Indonesian government and the families who lost loved ones in the tsunami on Saturday night.
The private secretary to the Sultan of Kedah, Col (Hon) Datuk Elmi Yusoff said Their Majesties were deeply saddened by the tragedy and hoped that all affected by the tragedy to remain strong in facing such difficult situation.
"The Sultan of Kedah and Sultanah of Kedah are hoping that family members of the tsunami victims to stay strong in facing such difficult test, and His Majesty prays to Allah the Almighty to ease efforts in Indonesia to find and rescue the missing victims," ??he said.
Elmi said the His Majesty also said such disaster was beyond human control and he appealed to all Muslims in the state to say their prayers for the well-being of the people in Indonesia.
The tsunami that occurred around 9.27pm (10.27pm Malaysian time) was believed to have been caused by the eruption of the Anak Krakatoa volcano, which may have triggered underwater landslides, followed by tidal waves due to full moon.
The Indonesian national disaster management agency spokesman Sutopo Purwo Nugroho was quoted in a media report as saying that as of yesterday, the number of victims rose to 373, 128 were still missing while 1,459 injured.
-- BERNAMA