Egg shortage in Kedah - Exco

Last Update: 23/12/2018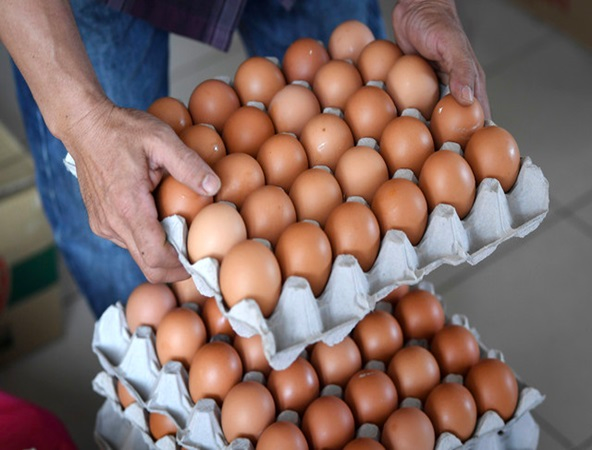 SUNGAI PETANI, Dec 23 (Bernama) -- There is shortage in egg supply in Kedah, but the existing stock is sufficient to meet the demand for the Christmas festivals, said state executive council member (exco) R Summugam.
The State Indian Community Affairs, Consumer Affairs, Cooperatives and Domestic Trade Committee chairman said the supply of egg in Kedah was now short of five per cent and and believed due to several factors, including the high death of chicken , which affected egg production, and high cost of chicken feed, especially those imported from Brazil and Argentina.
"I was informed that the Ministry of Domestic Trade and Consumer Affairs (MDTCA) has conducted checks at 36 premises statewide, involving five manufacturers, six wholesalers and 25 retailers, and found five per cent shortage in the supply of egg, but the existing supply is enough to meet the demand for the current Christmas season," he said.
He told reporters this after launching the state-level Christmas Festival Price Control Scheme at Taman Batik Mydin Hyper Supermarket here today.
Also present were Kedah MDTCA deputy director Chin Ching Chung, Mydin managing director (northern region) Datuk Dr Saduruddin Gulam Husen and Taman Batik Mydin manager Mohd Fauzi Rashid.
Summugam said 16 food items were listed in the price control scheme and they included egg, chicken, vegetables, mutton and pork.
"It will be enforced from today until Dec 27. Traders are advised to comply with the stipulated price," he added.
-- BERNAMA