Landslide tragedies recur in Penang

Last Update: 23/12/2018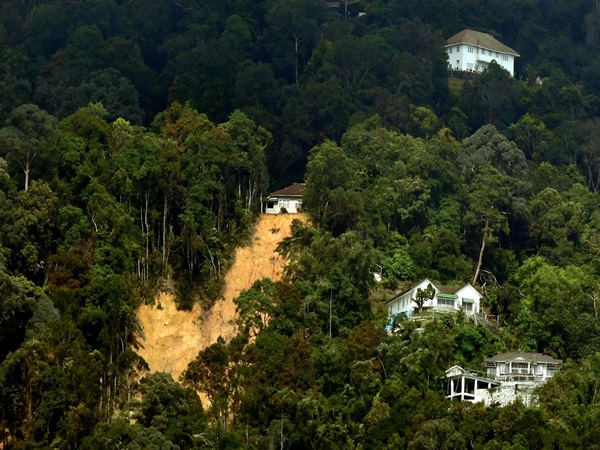 GEORGE TOWN, Dec 23 (Bernama) – Floods and landslides after heavy rain seem to have become annual events in Penang and so it was for the island this year.
The incident on Oct 19 seemed to be a repeat of the landslide tragedy which occurred on Oct 21, 2017, at the site of an affordable homes project in Lengkok Lembah Permai, Tanjung Bungah, killing 11 workers comprising a local man, five Bangladesh, two Indonesian, two Myanmar and one Pakistan national.
In the tragedy this year, nine people died after a 10-hour downpour caused a landslide at the construction site of the paired road at Jalan Bukit Kukus connecting Paya Terubong to Relau, bringing down 13 containers which were the homes of the workers.
In the incident which occurred at 1.56 pm on Oct 19, three Indonesian men, five Bangladeshi men and a Myanmar woman were killed while four others were injured and one person is still reported missing.
On Oct 11, at the same area, heavy rain and strong winds caused 14 concrete beams, each measuring 25 metres long, to fall onto a slope in Jalan Tun Sardon at the Jalan Bukit Kukus road project.
Following the incident, the Department of Occupational Safety and Health (DOSH) issued a stop-work order.
Before the month was out, on Oct 23, another landslide occurred along Bukit Lama road from Bayan Lepas to Balik Pulau. The landslide which covered an area of 80 square metres, was reported to have occurred at 5.45 p.m.
On Nov 21, another landslide occurred over 20 metres along Jalan ???????Paya Terubong between Green Garden and the Jalan Paya Terubong-Jalan Tun Sardon junction, also after heavy rain.
Landslides in Penang had been reported since Jan 5, when heavy rains caused flash floods in 50 areas in the state and landslides in Ladang Lada, Tanjung Bungah, causing four people to be evacuated due to the landslide and 52 more due to floods.
These have led non-governmental environment organisations to repeatedly urge the Penang state government to review development and road construction projects along hill slopes.
Apart from the landslide tragedies, Penang also created history by being the first state to pass the Penang State Constitution Bill (Amendment) 2018 which limits an elected representative from being appointed as Chief Minister to no more than two terms.
The Bill, which was tabled by Chief Minister Chow Kon Yeow, was passed by the State Legislative Assembly on Nov 16.
-- BERNAMA