Over 45,000 Kedah smallholders to receive monsoon season aid

Last Update: 22/12/2018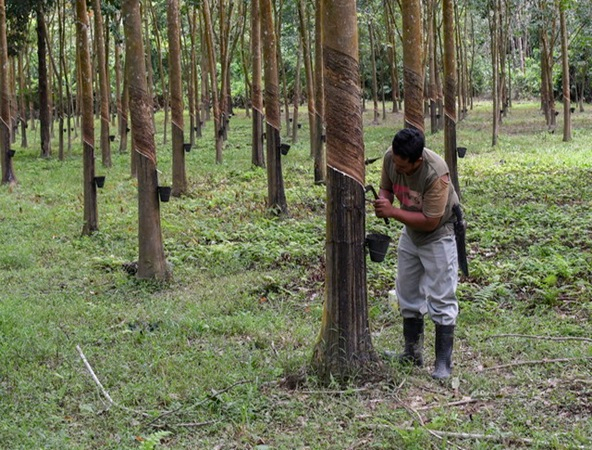 ALOR SETAR, Dec 22 (Bernama) --The RM600 aid to be extended to smallholders as announced by Finance Minister Lim Guan Eng yesterday will benefit 45,297 smallholders in the state, said Menteri Besar Kedah Datuk Seri Mukhriz Tun Mahathir.
He said the aid to be given to rubber smallholders who have registered with the Rubber Industry Smallholders Development Authority (RISDA), following low yield due to the monsoon season, would be disbursed in two stages.
"The Kedah state government wish to record our sincere thanks to the federal government for approving the monsoon season aid as this would certainly ease the burden of the smallholders," he said in a statement today.
Yesterday, Lim announced that the Cabinet had agreed to allocate RM164,783,400 as aid to 274,639 rubber smallholders. The first payment of RM300 would be paid by year end and the remaining amount early next year.
In addition Mukhriz said the state government also welcomed the government's decision to raise the floor price of scrap rubber from RM2.20 to RM2.50 beginning January next year as announced by Deputy Finance Minister Datuk Amiruddin Hamzah yesterday.
"The state government appreciates the Pakatan Harapan government's effort in listening to the voices of the people and helping out in whatever way possible," he said
-- BERNAMA