Police detain Indonesian man over attack at frozen food factory

Last Update: 21/12/2018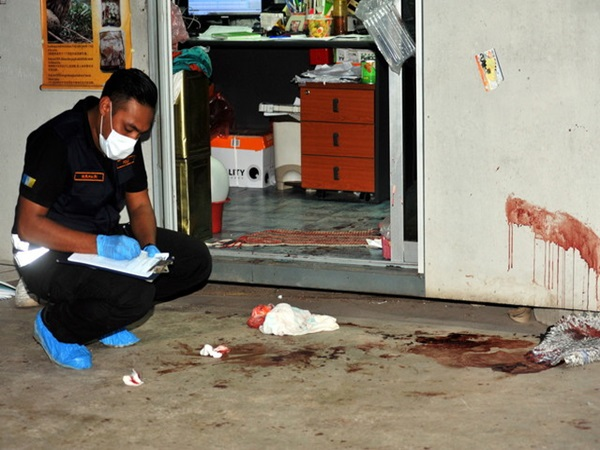 KEPALA BATAS, Dec 21 (Bernama) -- Police detained an Indonesian man today to assist investigations over a stabbing incident which left a woman dead and two teenagers seriously injured at a frozen food factory in Kampung Selamat near here on Wednesday.
Penang police chief Datuk Seri A. Thaiveegan said a team led by investigation officer ASP Mohd Azman Md Safar managed to locate the 31-year-old man at a condominium in Petaling Jaya, Selangor, before carrying out a raid and detained the suspect at 3.30am.
"Based on the investigation, the suspect, who worked at the factory for the past one year as a meat cutter, was cutting meat in the freezer section before he got into argument with the female victim.
"They were believed to be fighting over money when he tried to borrow money from the woman who is also factory owner's sister before the suspect stabbed the woman using the cutter," he told reporters after a working visit at the Seberang Perai Utara (SPU) Police Headquarters here today.
In the 4pm incident, the victim, Sia Seok Kee, 44, died while receiving treatment at the Kepala Batas Hospital while two other male victims, aged 14 and 17, were critically injured after they were attacked by the suspect for trying to save Sia.
"With the arrest, police believe that the case will be resolved and the investigation papers will be completed as soon as possible," he said.
The two injured youth were still being treated at the Seberang Jaya Hospital and had shown positive developments including talking and eating.
He said the suspect was remanded for seven days to assist the investigation under Section 302 of the Penal Code.
-- BERNAMA