UniMAP to sell motorcycle commercially

Last Update: 13/12/2018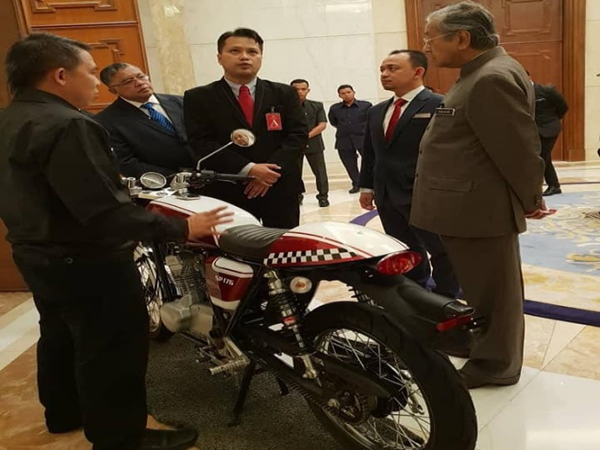 KANGAR, Dec 13 (Bernama) -- Soon Malaysians will be able to see the Seri Perlis (SP) brand of motorcycles joining the millions of motorcycles on the roads and lanes in the country.
It might not be something out of the ordinary but the reality was that the motorcycle brand was the work of a group of students from University Malaysia Perlis (UniMAP) with the co-operation of Syarikat Motosikal dan Enjin Nasional Sdn. Bhd (Modenas).
UniMAP Research and Motoring Sport Unit director (MoTECH), associate professor Dr Shahriman Abu Bakar said Modenas was very helpful in the production of the motorcycle.
The motorcycle was personally seen by Prime Minister Tun Dr Mahathir Mohamad recently and would be in the market soon.
The retro style, 173 cc motorcycle produced was based on the university's engineering, assisted by Modenas' engineers and would be sold at RM12,000 each.
-- BERNAMA