Kedah customs seize smuggled cigarettes worth RM4 million

Last Update: 12/12/2018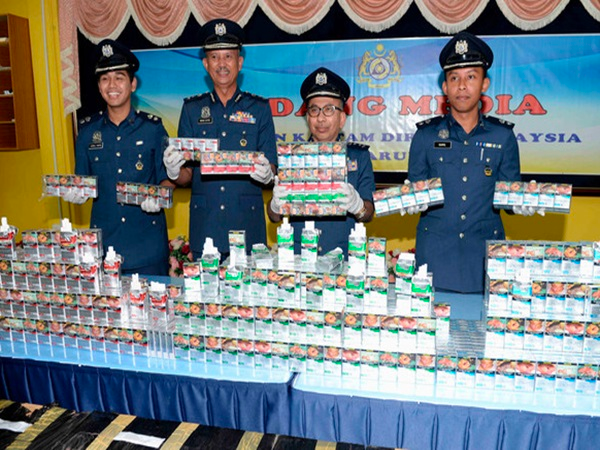 ALOR SETAR, Dec 12 (Bernama) -- The Royal Malaysian Customs Department in Kedah has seized 4.7 million sticks of white cigarettes worth about RM4 million including taxes after stopping three lorries at the North-South Expressway's Sungai Buluh Rest and Service Area (Southbound) parking lot, on Saturday.
Its director Datuk Johari Alifiah said the department also detained two local men, aged 34 and 49 years, who were suspected to be the drivers of the lorries while another managed to escape.
''Acting on information, a team from here stopped the three cigarette-laden lorries, which were found to have fake tax stamps, simultaneously, at 6.30 am.
''There were 4.7 million sticks of cigarettes in the three lorries estimated to be worth RM712,500 with the overall duty at a RM3.2 million,'' he told a media conference here today.
He said all the foreign-manufactured 'Concept' brand cigarettes were believed to be for the local market, but the department was still investigating their source.
He said the case was being investigated under Section 135(1)(e) of the Customs Act 1967.
''A person can be fined not less than 10 times the value of the good and not more than 20 times the value of the goods, or jailed not exceeding three years or both, if found guilty,'' he said.
-- BERNAMA