USM, IPB team up to improve fisheries, marine ecosystems

Last Update: 11/12/2018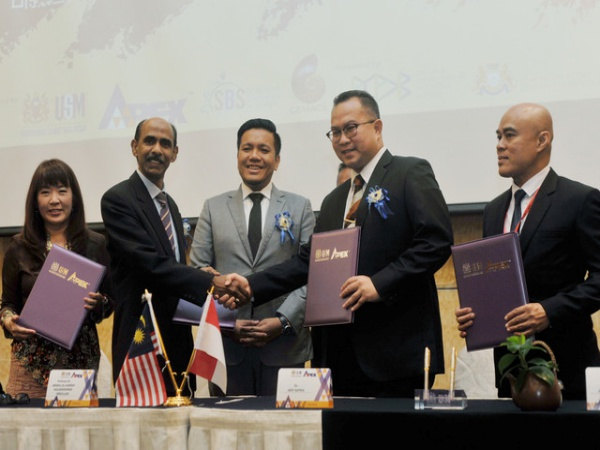 GEORGE TOWN, Dec 11 (Bernama) -- Universiti Sains Malaysia (USM) and Bogor Agricultural University (IPB), Indonesia are collaborating to focus on establishing smart sea farming for fisheries, in line with embracing the Fourth Industrial Revolution (Industry 4.0).
Industry 4.0 is a given term representing the current trend of automation and data exchange in manufacturing technologies, which includes cyber-physical systems, the Internet of things (IoT), cloud computing and cognitive computing.
IPB rector, Dr Arif Satria said the current traditional approaches to marine environmental monitoring were expensive, slow and relatively inaccurate and the two institutions aimed to create an efficient and effective monitoring system for better understanding of the marine environment.
Arif said smart sea farming initiatives included enhancing fish stocks, rehabilitating the coral reef ecosystem and improving fishermen's coastal management skills, in hopes to resolve the marine ecosystem degradation issue as well as the decreased number of fishes.
"We hope to create a synergy with the fishermen through knowledge and technology to improve their productivity and efficiency for the aquaculture and fishery sector as well as to sustain the marine ecosystems," he said at the press conference on the 11th Indonesia-Malaysia-Thailand University Network (IMT-GT UNINET) Conference, here, today.
Earlier, USM signed a memorandum of understanding (MoU) with IPB on establishing an integrated marine environmental monitoring system for the tourism and aquaculture industries, in line with Prime Minister Tun Dr Mahathir's Industry4wrd National Policy to embrace Industry 4.0.
Representing USM were IMT-GT UNINET Conference 2018 advisor, Prof Dr Amirul Al-Ashraf Abdullah and Centre for Marine & Coastal Studies director, Prof Datuk Dr Aileen Tan Shau Hwai, while IPB was represented by Dr Arif Satria and IPB's Centre for Coastal and Marine Resource Studies (CCMRS) director, Dr Ario Damar.
It was witnessed by Penang Agriculture, Agro-based Industries, Rural Development and Health Committee chairman, Dr Afif Bahardin.
-- BERNAMA