Investigations into former Kedah BN rep case almost completed - MACC

Last Update: 09/12/2018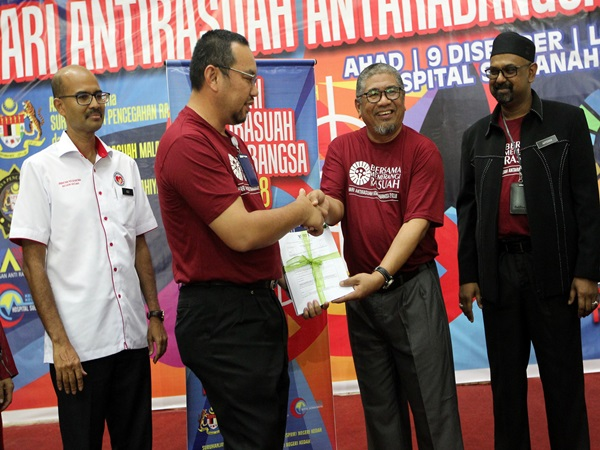 ALOR SETAR, Dec 9 (Bernama) -- The Malaysian Anti-Corruption Commission (MACC)'s investigations into the case of a former Kedah Barisan Nasional (BN) state assemblyman for alleged misappropriation of the Menteri Besar's special fund last year is almost complete, said state MACC director Datuk Mohd Fauzi Mohamad.
He said the investigation papers into the case under Section 17(a) of the MACC Act 2009 which provides for a jail sentence of up to 20 years and fine five times the value of the bribe if found guilty, will be sent to the Attorney-General's Chambers soon for further action.
"It all depends on the attorney-general's decision whether to press charges or not," he told reporters after launching the state-level 2018 International Anti-Corruption Day at the Sultanah Bahiyah Hospital here today.
Last August, the former state assemblyman, in his 60s, was arrested to help in the investigations involving alleged misappropriation of the Menteri Besar's special fund amounting to RM30,000 which he said would be used for a programme in February last year.
It is understood that after the money was not used for the purpose it was approved.
Separately, Mohd Fauzi said the state MACC had opened 41 investigation papers and detained 53 people, including politicians, private sector staff and civil servants, in connection to various cases including those under Section 16, 17 and 18 of the MACC Act.
He also urged the public to join the Malaysian Anti-Corruption Foundation (YAM) to help curb immoral activities including corruption among all levels of society, as well as facilitate information channelled to the MACC.
-- BERNAMA