CityOne Megamall reopens two blocks today

Last Update: 09/12/2018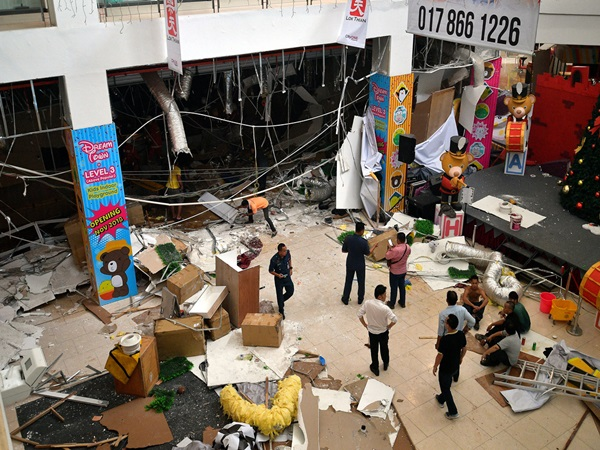 KUCHING, Dec 9 (Bernama) – The developer of the CityOne Megamall, the scene of the gas explosion which killed three people and injured 41 others on Tuesday, has been given clearance by the authorities to reopen two blocks in the premises today.
Kenbest Sdn Bhd director Stephen Long Tine Chung said the Certified Structural Engineer Consultants had verified that the localised explosion did not impact the structural integrity of the building.
"CityOne is pleased to announce that clearance from authorities has been given to reopen Block C and Block D of the Mall and Mall 2 today.
"In addition to that, CityOne is pleased to announce that parking will be free for all shoppers until further notice," he said in a statement here today.
He said Block A and B of the mall should be reopened on Wednesday (Dec 12, 2018) by the latest, after the CityOne Megamall operator gave a public notice it would be closed with immediate effect until further notice following the fatal incident.
In the incident, believed to be caused by a gas leak in the NeNe Chicken outlet, three men identified as O Kui Lim, 49, and Tchee Kiam Jong, 24, from here, and Chin Hsien long, 29, from Penang were killed by fallen debris.
-- BERNAMA