Johor will state stand on Pulau Kukup during winding-up on Sunday

Last Update: 07/12/2018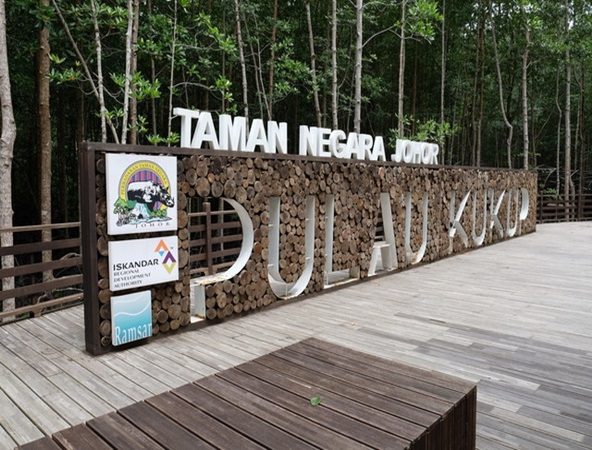 JOHOR BAHRU, Dec 7 (Bernama) — The state government will be stating its stand on the position of Pulau Kukup, Pontian as a national park during the winding-up at the State Legislative Assembly sitting on Sunday.
Menteri Besar Datuk Osman Sapian said he would also be using the session to answer all questions raised by assemblymen in their debate speeches.
"Now only two executive councillors have not replied (winding-up). I will speak after the two have spoken.
"As such, whatever replies and questions raised by the assemblymen in the debate, I will answer them then.
"There will be no other issues, everything is under control, no problem," he said after officiating the Back to School and Baiti Jannati Programmes organised by Tenaga Nasional Berhad with the office of Kempas state constituency here today.
Osman was commenting on the stand of the state government over the status of Pulau Kukup which has become a hot subject among the people after the gazette on the cancellation of Pulau Kukup as a national park was disseminated via social media three days ago.
Earlier, State Islamic Religious Affairs and Education Committee chairman Aminolhuda Hassan alleged his committee was not aware of the cancellation of the reserve even though it was gazetted on Sept 24.
According Aminolhuda, the approval for the cancellation was made at an executive council meeting by the previous government in March.
Yesterday, the Johor assembly passed an emergency motion for a Johor State Government Council Meeting to take note and review the status of Pulau Kukup National Park.
Pulau Kukup, located in the district of Pontian, has an area of 647 hectares and is surrounded by 800 hectares of mudflats and it is the second largest mangrove island in the world as well as one of the five Ramsar sites in Malaysia.
Apart from that, it is also a biodiversity attraction as it is also the habitat of 12 species of fauna and 76 species of birds.
— BERNAMA