MPSP, Think City launch first design competition for dead space

Last Update: 07/12/2018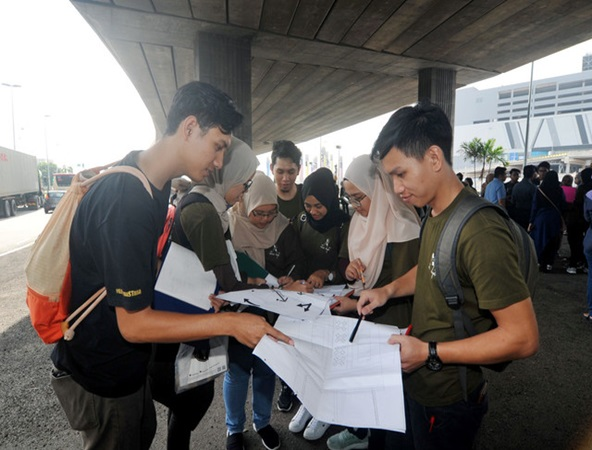 BUTTERWORTH, Dec 7 (Bernama) -- Majlis Perbandaran Seberang Perai (MPSP) and Think City Sdn Bhd has launched the country's first ever design competition for 'dead space' under flyovers.
Think City programme director of Urban Solutions, Dr Matt Benson said Think City, MPSP with co-organising partner, Institute of Landscape Architects Malaysia (ILAM) believed they would find the best proposal to utilise dead spaces.
"We are very excited to be part of this design competition which we think will bring together some of the most creative architects and urban designers to convert the unutilised space into a community asset," he told the media at the competition site.
A site briefing with interested participants was also held today to give them a better understanding of the site context.
The site to be offered for this competition is located under the Butterworth Outer Ring Road (BORR), about 250 metres from Penang Sentral.
Benson said the construction of the 14km-long, six-lane BORR in 2006 was meant to relieve congestion on the PLUS Expressway, but it inadvertently cut Butterworth off from the coastline, creating a disconnect between the people and the coast, and the subsequent decline of the town.
"Some time ago, Think City started thinking of how we could convert the (dead) spaces into community assets, and how could we (ensure) connectivity and safety for the surroundings.
"We need the brightest and the best to come out with a solution….that is why we came up with the idea of this design competition," he said.
One of the participants, Landscape Architecture student from Universiti Teknologi Mara (UiTM), Nur Izzati Mohd Yusof, 23, said this competition would be an amazing opportunity for students to gain experience.
Another participant, fresh graduate from Taylor's University, Lim Zan Yu, 22, described the competition as very useful for beginners in the industry to showcase their talent, which could also be a plus point for their portfolio and resume.
The first prize winner will walk away with RM10,000. The competition is open to Malaysians, either individually or in a group (foreigners can join as a group member with other Malaysians).
The competition which started on Nov 5 will end on Jan 25, 2019. More details at ilamalaysia.org/borrcompetition.
-- BERNAMA