"Riot" at Kuching International Airport

Last Update: 06/12/2018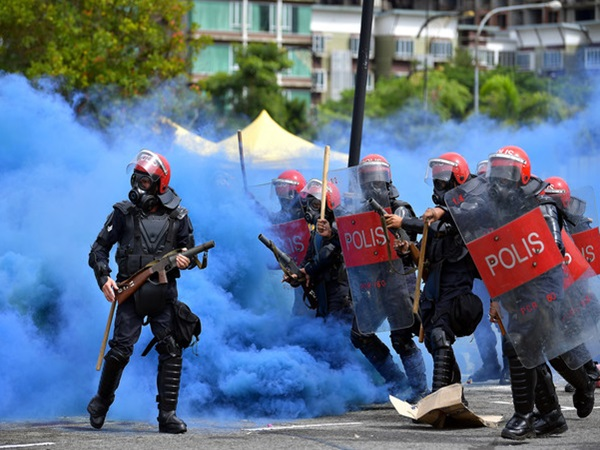 KUCHING, Dec 6 (Bernama) -- Members of the public who were at the Kuching International Airport (KIA) today were alarmed when they witnessed rioting by about 30 people there.
The Civil Defence Force (PGA) had to be called in to diffuse the tense situation between employees and management of Syarikat Man Oh Yu over work conditions.
According to Kuching District Police Chief ACP Ng Ah Lek, operations at the airport returned to normal after several arrests were made.
However, as it turned out, the 'rioting' was just a drill named Ex-Rampas Act of Aggression carried out by Malaysia Airports Holding Berhad (MAHB) in preparation for any public order crisis.
KIA manager Jun Iskandar Mushidi said no flights were postponed and all operations went according to schedule.
The drill, the first to be held at the airport, involved 800 people from 42 agencies and the Health Ministry.
-- BERNAMA