Air connectivity Sarawak's biggest hurdle - Chief Minister

Last Update: 06/12/2018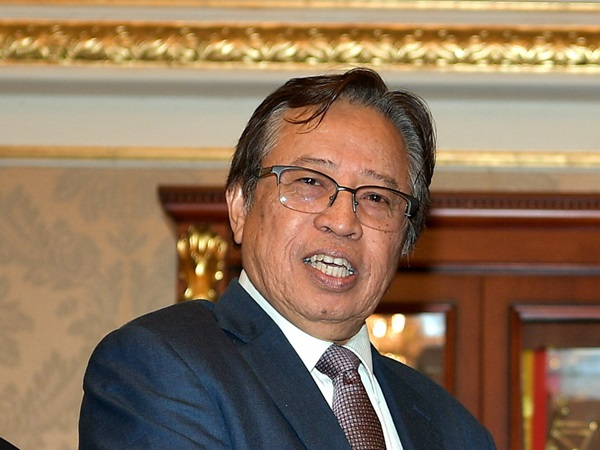 KUCHING, Dec 6 (Bernama) – Sarawak's biggest challenge in seeing its tourism industry take off is lack of air connectivity to the world, which is why it is working hard to overcome it, said Chief Minister, Datuk Patinggi Abang Johari Tun Openg.
"AirAsia is connecting us to various cities and we are working with Brunei Royal Airlines to have direct flights here (Kuching) to lure more tourists," he said when launching the Regional Centre of Expertise (RCE) Kuching and QS Subject Focus Summit on Hospitality and Tourism at UCSI University last night.
Acknowledging that hospitality and tourism is an important sector, Abang Johari said that in 2017, Sarawak recorded 4.86 million visitor arrivals who spent RM8.59 billion, accounting for 7.9 per cent of Gross Domestic Product.
"We hope that by the end of the year, we will be able to achieve 5.25 million visitor arrivals," he added.
Abang Johari also said the state government will increase the number of national parks because a green environment is one of Sarawak's most-loved attractions, including the culture.
"Tourists who like shopping, can go to Singapore, but those who want to experience a forest, nature, orangutans and culture, can come to Sarawak," said the chief minister.
He said that more and more young Chinese tourists are coming to Sarawak to climb Mt Santubong as well as fish in Santubong's waters, saying that these are tourism products which must be developed.
To further boost the industry, Abang Johari said the state government has come up with several initiatives including encouraging partnerships between the corporate sector and government agencies.
Aside from an allocation of RM1 billion to develop its digital infrastructure, Sarawak is also setting aside a huge chunk of its budget to develop a network of roads in the next two years, including the Pan Borneo Highway, the chief minister said.
Abang Johari commended UCSI University and QS for organising a summit to discuss and explore new ways to take the industry to greater heights.
He also acknowledged UCSI Sarawak campus's recent recognition as a Regional Centre of Expertise (RCE) by the United Nations University for promoting six initiatives under the United Nations Sustainable Development Goals, as well as being placed among the top universities in the world via the QS World University Rankings 2019.
-- BERNAMA